By Stefan J. Bos, Chief International Correspondent BosNewsLife
WASHINGTON/BUDAPEST (BosNewsLife)– Supporters of a recent Washington breakfast meeting dedicated to persecuted Christians fear several speakers may face punishment when returning to their home countries. Well-informed officials speaking at the event revealed government and army involvement in the persecution of Christians in several countries, according to a summary seen by BosNewsLife.
Advocacy group Jubilee Campaign USA told BosNewsLife that the revelations came on the sidelines of the National Prayer Breakfast 2020. The gathering, organized by Save the Persecuted Christians, was held to raise awareness about one of the world's most persecuted communities.
The February 4 gathering was titled "Christian Persecution: End the Silence." During the meeting, "notable speakers from East Asia, Africa, and India" mentioned the difficulties Christians face in their troubled nations, explained Jubilee Campaign USA.
The group said it had urged Christians to "pray for the safety of these individuals who are or may soon be returning to their home nation." They "may encounter challenges and punishment for bravely speaking out against religious persecution," Jubilee Campaign USA warned.
Among those speaking about a crackdown on Christians was Oluwasayo Abijoye, the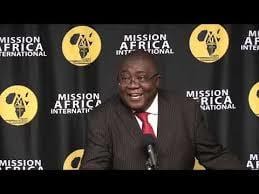 president of Nigeria-based Mission Africa International, a Christian aid group. He revealed that Nigeria's army has been "infiltrated and compromised by former Islamist militants," according to a summary of the gathering seen by BosNewsLife. A lack of security has impacted Christians in, especially the northern and Middle Belt region of Nigeria.
Abijoye said among those recently killed by Islamist militants were Pastor Andimi and college student Ropvil Daciya Dalep. He said last month alone, some 638
Christians were murdered by fighters of the Boko Haram terror group and Fulani militants. Abijoye suggested that thousands of Nigerian Christians are killed every year for their faith.
Despite these difficulties, his aid group remains involved in activities such as Bible translation, support for widows, business development and agriculture,
advocacy, and leadership programs. Abijoye said the first "necessary step" towards rebuilding peace in Nigeria should be the designation of a special envoy for the region.
"This request has been echoed by numerous human rights and religious freedom activists," Jubilee Campaign USA added. It also noted "the need for sanctions, given
the Nigerian government's unwillingness to act."
ISLAMIC LEADERSHIP
Further complicating the situation in Nigeria is that Sudan's Islamic leadership has routinely allowed "travel and safety measures for Nigerian Boko Haram militants,"
explained expert Faith McDonell, director of the Religious Liberty Programs, and the Church Alliance for a New Sudan. She argued that Sudan must abolish Sharia,
or Islamic law, within its constitution.
Bob Fu, a former Chinese house church pastor who fled China, said he understood fellow believers in countries such as Nigeria. "While in Nigeria, Christians are getting beheaded in the streets, the Chinese Communist Party has embarked on a campaign to "Behead the Church," said Fu, who leads advocacy group ChinaAid.
China's Communists, he said, are involved in "demolishing, destroying, and burning churches, crosses, and places of worship."
Fu also revealed that legislation bans anyone under the age of 18 to enter church buildings. And "millions of Christian children are forced to renounce their faith," Fu claimed. Besides Christians, other persecuted groups include Uyghur Muslims, Tibetan Buddhists, and Falun Gong practitioners, he recalled. He said religious persecution to China is carried out by "one of the most oppressive nations in the world."
Elsewhere in Asia, Indian Archbishop Joseph D'Souza said he agrees with a report by advocacy group Open Doors ranking his nation as the 10th most dangerous country for Christians. Bishop D'Souza noted a "wholesale demonization of the Indian Christian community."
Eight states in India have "anti-conversion laws," punishing those who change their religion. He said the legislation creates an "environment where local and non-state
actors can unleash violence against church worshipers with little to no retribution," according to the summary of his comments.
HELP UNDERWAY
Some countries try to help persecuted Christians, including Hungary, says its government. Tristan Azbej, Hungary's state secretary for aid to persecuted Christians, told the breakfast gathering that Christianity "is the most persecuted religion in the world." He said Hungary is delivering support to communities worldwide such as reconstructing Christian churches, schools, and hospitals.
He claimed that Hungary had been involved in rebuilding a Catholic hospital, torched by Islamists in Nigeria. He noted that the hospital provided medical aid to all locals, of which 80 percent were Muslims. Azbej said that in the Middle East, the United States and Hungary are partnering in rebuilding the Iraqi town of Qaraqosh, once home to the largest Christian community. He urged more countries to join in supporting persecuted Christians.
That's urgently needed as some 327 million Christians are persecuted around the world, stressed Frank Gaffney, who leads the Center for Security Policy, a controversial anti-Muslim think tank. However, leading rights activist and former U.S. Congressman Frank Wolf complained that the Church "is fundamentally failing in that it remains silent on the persecution of Christians worldwide."
Another source of tension is tourism, said Kristina Arriaga, a former commissioner at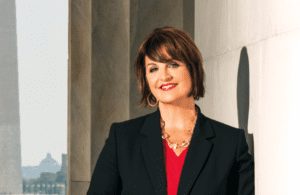 the United States Commission on International Religious Freedom. She condemned anyone who travels to countries such as Cuba as a tourist as he or she "is complicit in the persecution of Cuban Christians."
Arriaga spoke about the "numerous phone calls" she received from pastors on the Communist-run island who support her opinion. She wondered why the head of the Cuban agency in charge of "religious repression" has a U.S. visa and can still visit her family in the United States. Arriaga said it was time to implement America's Global Magnitsky Act, which enables sanctions against individuals complicit in repressing religious freedom.