By Stefan J. Bos, Chief International Correspondent BosNewsLife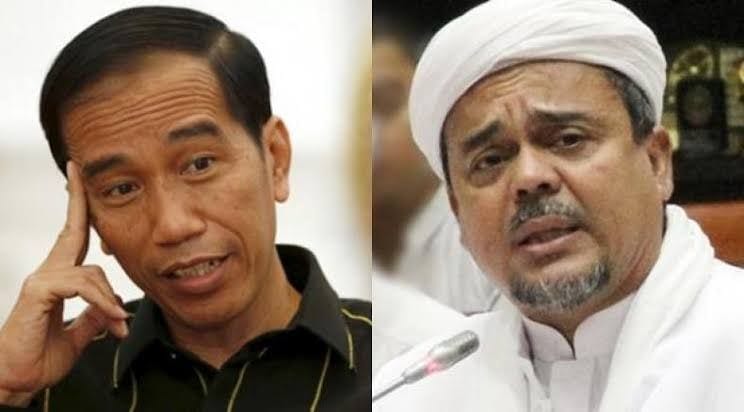 JAKARTA, INDONESIA (BosNewsLife)– Christians and moderate Muslims in Indonesia fear new tensions after a hardline Islamic cleric returned from exile and held a massive wedding despite the coronavirus pandemic.
Rizieq Shihab, a controversial and influential Islamic leader, came back from Saudi Arabia this month to spread his "moral revolution" in the world's largest Muslim nation.
He was greeted by a chaotic crowd of supporters bussed to meet him at the international airport in Jakarta, the capital.
Rizieq followed up with a wedding celebration for his daughter that reportedly drew some 10,000 guests.
The event violated the country's restrictions on social distancing and crowd sizes. To date, Indonesia has experienced more than 470,000 infections and over 15,000 COVID-19 deaths on a population of 267 million, authorities say.
POLICE FIRED
Last week, two regional police chiefs were fired for failing to "uphold health protocols," and Rizieq was fined a token amount of about $3,500.
The police said they would also question Anies Baswedan, the Jakarta governor, and an ally of the cleric, who visited him last week after his return.
Rizieq's arrival is closely followed by devoted Christians in the country, BosNewsLife established. They recall the cleric's involvement in reviving blasphemy laws to oust Basuki Tjahaha Purnama, Jakarta's former ethnic Chinese Christian governor, popularly known as "Ahok", who in 2017 was jailed for insulting Islam.
Indonesia experts warn for Rizieq's immense populist clout and ability as a "kingmaker" to change the course of presidential elections and make or break political careers.
It also poses a challenge for current President Joko Widodo who has pledged reforms. "I want to emphasize that the safety of the people is the highest law," he stressed.
DIFFICULT JOURNEY
The return of the cleric marks the end of a difficult personal journey.
Rizieq, who was jailed in 2008 on charges of inciting violence and who is head of the hardline Islamic Defenders Front (FPI), became a figurehead for conservative Islam.
In 2017 police filed a case against Rizieq over insulting Indonesia's secular state ideology, Pancasila.
He was also accused of breaching pornography laws, after an alleged steamy exchange with a supporter that included naked images of a woman was circulated online.
The cleric left Indonesia in 2017 and police dropped both cases a year later, but he had remained in self-exile in Saudi Arabia until November 10.