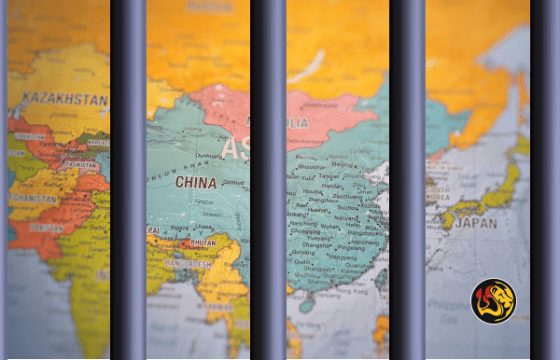 By BosNewsLife Asia Service with additional reporting by BosNewsLife's Stefan J. Bos
BEIJING, CHINA (BosNewsLife)– An evangelical house church in China's coastal province of Hubei faces uncertainty after security forces stormed its worship place, confiscated most properties, and detained the landowner, Worthy News learned.
The March 27 raid followed the small Yanjiao Abundance Church's refusal to join the state-run Three-Self church, said Christians familiar with the case.
Before they stormed the home, Pastor Yang Jiale reportedly received a phone call from a government official asking him to unlock the church building door. Yang was quoted as telling the official that he would not unlock the door as "nobody was in the building and no events were being held."
Later that day, police forcibly pried the door open without notifying Pastor Yang or presenting a warrant, reported ChinaAid, an advocacy group representing the Christians.
Various government departments and police searched the building and confiscated audio speakers, guitars, communion supplies, and other items, ChinaAid explained.
APOSTLE CREED
Police officers also "tore the "Apostle Creed" down from the wall and impounded the church's lease. They emptied the room of all but a few pieces of furniture," the group added. When Pastor Yang Jiale arrived, he reportedly noticed writing between the debris from the damaged Apostle's Creed saying: "From thence he shall come to judge the quick and the dead."
Reading these words "encouraged Pastor Yang," ChinaAid recalled. "He said, 'How wonderful God is, He uses his Word to comfort us.'"
The church's landlord initially refused to terminate the lease but complied after he was detained for a day at the police station, according to ChinaAid investigators. The raid was part of a broader government crackdown on independent congregations churches in the same area, BosNewsLife learned.
Since Christmas of 2020, governing authorities in the Hubei town of Yanjiao reportedly closed ten "house churches" organized outside official church buildings. The closures happened "sometimes under the guise of pandemic restrictions," Christians said, referring to coronavirus cases.
Christians urged supporters to "remember Pastor Yang and the members of his congregation" in prayers "as they determine God's direction for the future of their church."
The Chinese Communist Party has expressed concern about the spread of uncontrolled Christianity in the nation of 1.4 billion, which hosts as many as 130-million devoted believers, according to several sources.