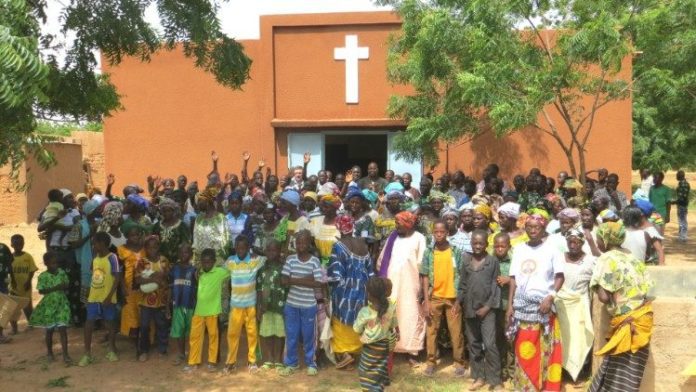 By BosNewsLife Africa Service with reporting by Linda Bordoni
OUAGADOUGOU, BURKINA FASO (
BosNewsLife
)– West African church leaders have pledged to combat terrorism after at least ten people, including a priest, were killed by suspected Islamic militants. The Regional Episcopal Conference of West Africa announced the measures amid wider concerns about violence against Catholics and other Christians in the region.
Church leaders urged unity to counteract the attacks against Christian churches and communities in the area and build a peaceful society. Burkina Faso and Niger, in particular, are reeling from several jihadist attacks against Catholics killing many and destroying churches and Catholic symbols.
In the past week, a priest and at least ten people were killed by still unknown assailants in attacks against Catholics in Burkina Faso, officials said, while a priest in Niger was injured in his parish in Niamey Diocese close to the Burkina Faso border.
PLENARY ASSEMBLY
Gathered in Ouagadougou for its 3rd Plenary Assembly, Bishops of the Regional Episcopal Conference of West Africa (RECOWA) concluded that it is "together, in synergy, that violence will be overcome and that the people will emerge victoriously."
The Plenary is taking place in Burkina Faso's capital from May 13-20. It was scheduled to focus on the theme of 'New Evangelization and Integral Human development in the Church,' but the violence took center stage.
Noting that his "brother bishops" are present despite the current climate of insecurity, the Archbishop of Ouagadougou and President of the Burkina Faso-Niger Episcopal Conference, Cardinal Philippe Ouédraogo, said: "The presence of the Bishops of our sister churches demonstrates the living solidarity between the communities of West Africa and the world."
He stressed: "The Lord is here with us, and we will win."
SOCIAL COHESION
Some civil authorities attending the gathering agreed.
One official of the Economic Community of West African States praised the Catholic Church's intention to contribute to peace and social cohesion.
"This effort is all the more necessary," he explained, because, as the president of Burkina Faso said following the recent attacks, "terrorists are trying to unleash inter-municipal and now inter-religious conflicts."
"Christians have been killed for their faith, without any other reason, by people who have no morals or ethics," the official added.
Listen to this report via Vatican News