By Stefan J. Bos, Chief International Correspondent BosNewsLife reporting from Budapest
BUDAPEST, HUNGARY (BosNewsLife)– Hungarian Prime Minister Viktor Orbán has opened a global gathering on Christian persecution despite criticism over his perceived cozy relationship with anti-Christian autocratic leaders. Orbán also faces pressure over the government's threat to deport a detained Christian asylum seeker and his young son back to Iran. The father faces the death penalty there for converting from Islam to Christianity.
Speaking at the Second International Conference on Christian Persecution in Budapest, Orbán did not address these controversies. Instead, the fiercely anti-migration leader spoke to delegates about the dangers of "masses of radical Islamists"
"invading" Europe. He warned that Europe "can only be saved if she returns to her Christian identity."
Orbán suggested that all Europeans should learn from Hungary. He recalled that Hungary emerged as a state soon after Hungarian tribes arrived in the
Carpathian Basin some 1,100 years ago. "Though we were not the first ones, others disappeared. The taking up of Christianity was a key moment for our survival," he explained.
The right-wing nationalist stressed that Hungary's history compelled it to support persecuted Christians in their nations. Hungarian Foreign Minister Péter Szijjártó told the Conference that over the past year, some 2625 Christians were detained "without any legal basis." He said that "over 1,200 Christian churches" were attacked worldwide.
Szijjártó often cited figures by aid and advocacy group Open Doors. The group claims that at least 245 million Christians are living in places where they experience high levels of persecution. Some 4,305 Christians were killed for their faith in the reporting period between November 1, 2017, and October 31, 2018, according to Open Doors.
PERSECUTION REGIMES
But ahead of the Conference, independent opposition legislator Bernadett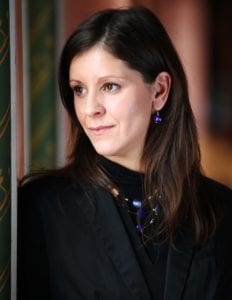 Szél condemned the prime minister's "hypocritical" policies towards Christians. She asked how Viktor Orbán could reconcile his government's stance on persecuted Christians while seeking "mutual respect and balanced political cooperation with Christian persecution regimes?"
Orbán hosted in recent weeks Turkey's President Recep Tayyip Erdogan, prompting massive protests, as well as Russian President Vladimir Putin. He has praised both countries as examples of the "illiberal state" he wants to create.
In a letter, Szél also urged the prime minister to explain why Hungary has been an observer in the anti-Christian Turkish Council since 2018. She noted that the Council comprises nations persecuting Christians, including Turkey, Azerbaijan, Kyrgyzstan, Uzbekistan, and Kazachstan. "The U.S. organization Open Doors has ranked almost every member of the Turkish Council among the world's most serious Christian persecution regimes," the Hungarian legislator added.
In 2019, Open Doors placed Uzbekistan 17th, Turkey 26th, Kazakhstan 34th, and Azerbaijan 50th on its annual list of nations with the worst
reported cases of attacks against Christians. "The toughest Christian persecution happens in Uzbekistan, where police and secret services monitor religious minorities. They intercept their phones, search their homes, regularly confiscate their Bibles, and condemn to forced labor those who keep Christian books at home," Szél wrote.
She wondered why the prime minister recently praised Kazakhstan's former President Nursultan Nazarbayev, who remains an influential politician. Szél said Orbán even supports placing a minority in Hungary under the control of Nazarbayev, who she called "the Kazakh dictator."
KIPCHAK BLOOD
In comments seen by BosNewsLife, Prime Minister Orbán told the Turkish Council last month: "Not everyone here is aware that there are Kipchaks in Hungary. That many Hungarians have Kipchak blood, and that they have their self-government."
He added: "President Nazarbayev is also President of the Hungarian Kipchak tribes. And we send him a message every year when the annual meeting of the Kipchaks is in Hungary."
In her letter, Szél asked Orban: "When will you make a statement condemning the persecution of Christians in the countries of the Turkish Council? And when will you put your bilateral relations at the service of advocating for persecuted Christians?"
She added: "Do you not think it is hypocrisy to play the role as a protector of Christianity at home while being in alliance with leaders of
Christian persecuting states and even seeking closer cooperation with them? What are the principles underlying the foreign policy of a Christian state [as Hungary]?"
Orbán declined to comment, but Hungary's Foreign ministry denied wrongdoing. "We are pleased to see that the opposition has discovered the cause of the persecuted Christians. But, regrettably, its concern is not driven by wanting to assist but by domestic politics," the ministry said. "The Hungarian government, on the other hand, is really helping the persecuted Christians through the Hungary Helps program. So far, we have been contributing $40 million to keep and help some 50,000 people in crisis regions. Protecting persecuted Christians is one of the cornerstones of our foreign policy."
DEATH PENALTY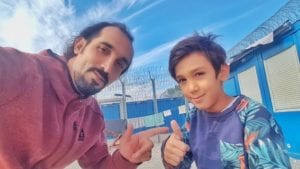 However, it remained unclear how the government planned to protect Christian asylum seekers arriving in Hungary. Among them are Iranian artist Abouzar Soltani and his 10-year-old son Armin who have been stuck in the notorious Transit Zone in Hungary for almost a year.
Hungary wants to deport Soltani back to Iran, though he may face execution by hanging there for converting from Islam to Christianity. But the government has made clear that only wealthy or more influential asylum seekers receive red-carpet treatment.
Former Macedonian Prime Minister Nikola Gruevski, for instance, was warmly welcomed last year after fleeing to Hungary to escape a two years prison sentence for corruption. Hungary's foreign minister said at the time that Hungarian diplomats accompanied him to Budapest.
While critics have questioned these policies, the United States and some church leaders praised Hungary's efforts to help persecuted Christians stay in their troubled nations.
At the Conference, bishops and politicians expressed concern that some 80 percent of Christians have left Iraq while 50 percent fled Syria.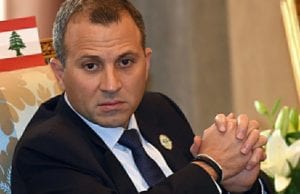 Lebanese Foreign Minister Gebran Bassil expressed concerns that many Christians leave the Middle East. He said the number of Christians living in Lebanon have been falling by two thirds. "If Christians disappear from the land of Christ's birth, there will be no longer any point in protecting them," he warned.
TRUMP AGREES
The politician suggested that East and West should cooperate in the fight against terrorism.
U.S. President Donald Trump shared those concerns. In a letter to the Conference, he said that the United States has always "vehemently" defended the freedom of religion and people's faith.
He praised Hungary's government for supporting his administration's religious freedom efforts. "We all have a responsibility to protect these rights," Trump wrote in the letter read by his policy advisor Joe Grogan.
Delegates, including non-governmental organizations, church leaders, and politicians, were expected to discuss a strategy to coordinate the support of persecuted Christians.
A final declaration was due Thursday, November 28.
ALSO READ: