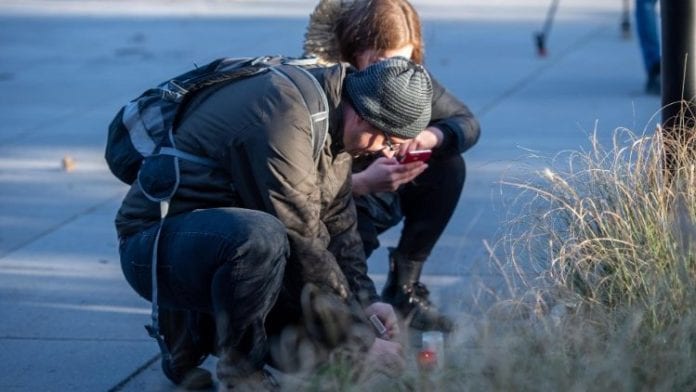 Listen to this BosNewsLife News story via Vatican News radio 
By BosNewsLife News Center
BUDAPEST/PRAGUE (BosNewsLife)– The government of the Czech Republic has confirmed that a gunman with an illegal weapon shot dead six people and wounded three more in a hospital waiting room in the Czech city of Ostrava. After the attack, the country's deadliest in years, the gunman took his own life.
Armed police rushed to the Ostrava university hospital's trauma clinic. It is here where a waiting room was turned into a bloodbath on Tuesday, December 10.
The hospital's director says a gunman opened fire without warning hitting nine patients. At least four men and two women were killed in the early morning shooting. Three others were wounded, two seriously. All of the victims were patients at the hospital.
Officials said the 42-year-old suspect used an illegally held Czech-made 9 mm gun. Soon after the shooting, he fled the scene.
Several hundred police officers than launched an extensive search, using two helicopters, for the suspect and his silver-gray Renault Laguna car.
SUICIDE SHOOTING
Three long hours later, security forces found the suspect in the vehicle. But Interior Minister Jan Hamacek said he shot himself in the head as they approached. The man died from his injuries about half an hour later.
Hamacek said police would be investigating his motive, which remains unclear.
Czech Prime Minister Andrej Babic called it "a huge tragedy."
He said in a statement that it was "an unfortunate, individual act." The government said there was no danger anymore for the public.
Deadly shootings remain rare in the Czech Republic, which is a European Union member state. But there have been concerns about many illegal weapons in Eastern Europe and the Balkans. (With reporting by BosNewsLife's Stefan J. Bos).
(This is part of the BosNewsLife WORLD WATCH series a regular look provided by the Budapest-based news agency into stories from especially but not limited to (former) Communist nations impacting the Church and/or compassionate professionals).