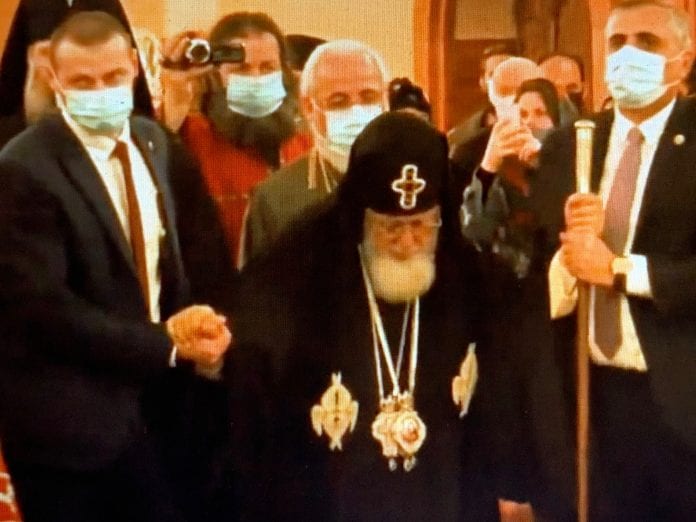 By Stefan J. Bos, Chief International Correspondent BosNewsLife
TBILISI/BUDAPEST (BosNewsLife)– Orthodox believers in the ex-Soviet republic of Georgia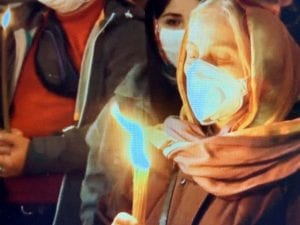 held church services, despite warnings that they complicated efforts to halt the new coronavirus pandemic. Worldwide, millions of Orthodox Christians celebrated Easter – the most important festival in their calendar, amid a series of restrictions and bans to prevent more infections.
Governments in Europe, the Middle East, and Africa had asked not to attend church services, saying it could lead to a rise in people suffering from the new coronavirus COVID-19. But dozens of Orthodox believers gathering in the Holy Trinity Cathedral in Georgia's capital Tbilisi ignored these warnings. However, footage showed they observed social distancing rules.
Authorities and doctors expressed fear the church services could infect many more people in Georgia. And international traveler Adrian Avendano, who witnessed the believers gathering, expressed surprise. "The church here has a lot of power," he said. "That is why they can get away just by skipping all the rules and staying open and letting people to the Mass. So if the government comes in and shuts them down, there will be a lot of
uproar within the community here," Avendano complained.
More people attended services in big churches across the country, though some bishops called on their flock to stay at home and follow services through television or social media.
CHURCH LEADERS
However, Georgian church leaders also urged Christians not to be afraid amid the coronavirus outbreak. Metropolitan Isaiah of Tskhinvali and Nikozi said in an interview that he has already changed the schedule of the liturgy. That's due to the coronavirus outbreak. Also, the way Communion is conducted has changed, the church leader explained. "We should not be afraid of death, but we should be very careful about life," he added.
He spoke before what the Orthodox Church views as Holy Fire was brought to Georgia on Saturday night by a charter flight from Jerusalem. It followed a ceremony, symbolizing the resurrection of Jesus Christ from death on the cross, which was attended only by Christian clergymen for the first time in centuries.
Worshippers arrived at Georgia's main cathedral in Tbilisi before the 9 p.m. start of the curfew. They planned to stay on church premises until its end at 6 a.m. Violators face a 3,000 lari ($1,000) fine. But elsewhere in the former Soviet Union, Russia's Orthodox Church agreed to break its annual traditions.
It has been urging millions of believers not to attend church. Worshippers usually visit late-night processions to receive blessings. But this year, Easter services are held only in the presence of priests and other church leaders.