By Stefan J. Bos, Chief International  Correspondent BosNewsLife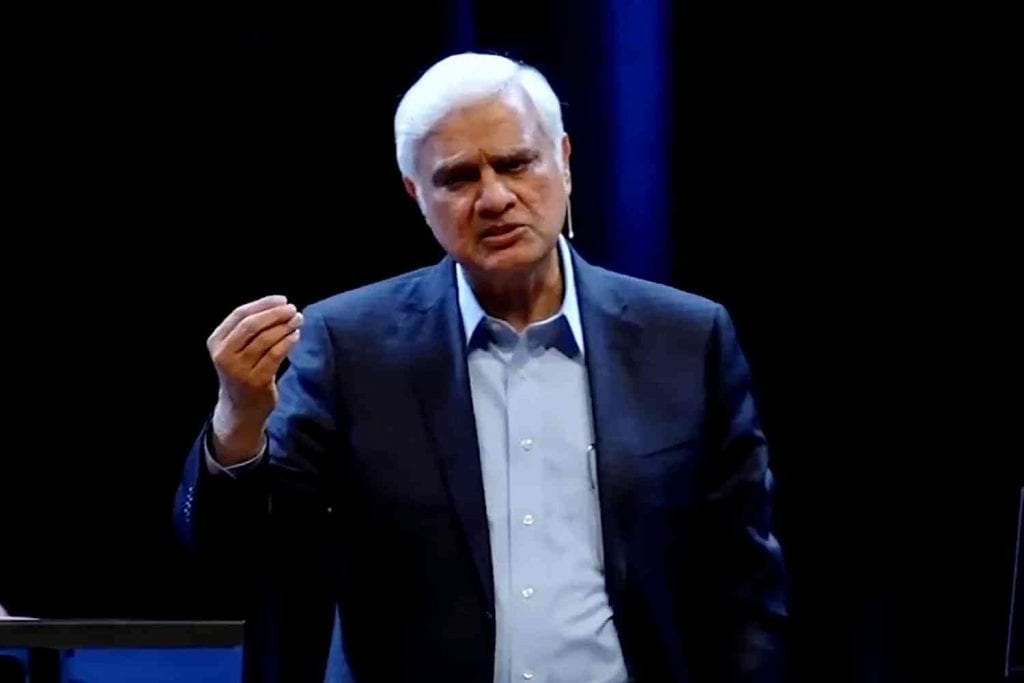 ATLANTA, USA (BosNewsLife)– Christians around the world spent their first Pentecost Sunday in decades without the comforting voice of Ravi Zacharias, who U.S. Vice President Mike Pence recalled as a great evangelist.
Pence spoke at a U.S. State of Georgia memorial service for Zacharias to a nation, and the world, grieving over those lost in the coronavirus pandemic.
"His passing comes at a time when so many families here and around the world are grieving the loss of loved ones who have succumbed amidst the coronavirus epidemic," Pence added. Americans "will miss Ravi's comforting voice and his insights as we pick up the pieces of our national life and move forward," he explained.
"And during our last conversation from his hospital bed, not surprisingly, Ravi was more concerned for those who were struggling in the midst of this pandemic than he was for himself. So I know Ravi would approve if, on this day, we also made a point to remember and pray for all who have endured heartbreak during these unprecedented times."
Pence, a devoted evangelical Christian, also reached out to the loved ones of the late evangelist, who passed away May 19 at his home in Atlanta, Georgia, after a brief battle with sarcoma. He was 74.
CLOSE TO BROKENHEARTED
"The Bible says, "the Lord is close to the brokenhearted," and that is our prayer for you on this day and in all the long days that lie ahead," Pence stressed.
He also revealed that the late evangelist impacted U.S. President Donald Trump. "Yesterday, President Trump said, by "making the intellectual case for Christianity, Ravi Zacharias was instrumental in helping millions of people around the world come to know the love and mercy of Jesus Christ."
And, "so on behalf of the First Family, our family, and a grateful nation, Karen and I offer our deepest sympathies to your family and to all, like us, who had the privilege to know and cherish this good man, this godly man, this man for all seasons."
The late Reverend Billy Graham invited Zacharias to preach at the inaugural International Conference for Itinerant Evangelists in Amsterdam in 1983, Ravi Zacharias International Ministries said in a statement after his death.
He rose to prominence as a defender of the "intellectual credibility" of Christianity, the ministry said. The ministry's mission is "helping the thinker believe, and the believer think."
'WORD OF TRUTH'
Pence mentioned that mission at Friday's memorial service, calling Zacharias "a man of faith who could rightly handle the word of truth like few others in our time."
The Indian-born evangelist began his journey for Christ after he nearly died of suicide, Pence recalled. "Ravi Zacharias's story has been an inspiration to millions of people. On a bed of suicide at 17, void of needing, emptied of hope, he opened a Bible, and he read the words that are now displayed on the wall outside this church: "Because I live, you shall live also." And lying on that hospital bed, he opened his heart and his life to Jesus Christ, now to leave no stone unturned in his pursuit of the truth. And, that, he surely did."
Vice President Pence explained that it was as in the Bible book of Isaiah, where it says, "I took you from the ends of the Earth. From its farthest corners, I called you."
"And so it was for Ravi Zacharias. Over the past five decades, called from that hospital bed, Ravi's voice and ministry impacted countless lives, transformed and strengthened people all over America and all over the world with the gospel of Jesus Christ. His travels would take him to stand in venues that were oftentimes unfriendly and unwelcoming," Pence said.
"But he'd always answer the arguments of the skeptic or the cynic, giving the reason for the hope that he had but doing so with gentleness and respect, recognizing at the other end of the question was always a person made in the image of God."
ASKING FOR PRAYERS
Professional athlete Tim Tebow was among many prominent people who asked for prayers for Zacharias' family and ministry following his death.
"When giants fall, the impact is felt near and far," Pence explained, his voice trembling. "So it was in Atlanta, around America, and around the world on May the 19th, when this gentle giant of the faith, on whose shoulders so many of us have leaned, was with us no more."
Vice President Pence mentioned the Bible to underscore his point. "On the death of Abner, King David said, "Do you not know that a prince and a great man has fallen in Israel this day?" Ravi Zacharias was such a man."
And, Pence told friends, family members, and the government officials attending the memorial: "Like so many gathered here, and so many looking on from afar, he was my friend. God put him at my side at just the right time, with a word wisdom and kindness and encouragement that I'll never forget."