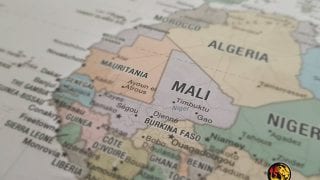 By Stefan J. Bos, BosNewsLife Africa Service with reporting by BosNewsLife's Stefan J. Bos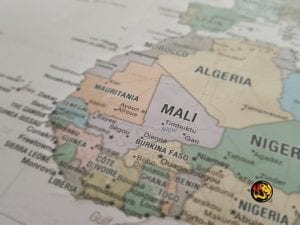 BAMAKO, MALI (BosNewsLife)– Heavily armed suspected Islamic jihadists on motorcycles have targeted mainly Christian Dogon farming villages in central Mali, killing at least 27 people in recent weeks, aid workers told BosNewsLife.
News of the attacks came while the United States confirmed Saturday, June 7, that one of the terror group al-Qaida's longest-serving commanders in Africa had been killed in Mali during an operation led by France.  Abdelmalek Droukdel, the emir of al-Qaida in the Islamic Maghreb (AQIM), was killed June 3, said U.S. Africa Command (AFRICOM) spokesman Colonel Chris Karns.
"This mission is a collective win," he told U.S. broadcaster Voice Of America (VOA). However, that has done little to ease fears among Christians following earlier attacks by jihadists who share the al-Qaida views.
"Seven were killed, some burned alive, in the village of Tillé. Another 20 ethnic Dogon villagers were shot or burned to death in neighboring Bankass and Koro," confirmed Christian aid group Barnabas Fund citing local officials. The latest murders of mostly Christian farmers in central Mali began May 26 and lasted till the next day, according to regional authorities.
Since 2016, jihadists have reportedly fought to occupy north and central Mali to establish 'sharia,' or Islamic law, throughout the African nation. Authorities also said the three attacks were likely carried out by jihadists who often claim they defend Fulani herders against rival Dogon farmers.
MASSIVE
The bloodshed underscored concern that the Muslim country will see a repeat of last year's massive violence. "Mali suffered its worst year of extremist violence in seven years in 2019," Barnabas Fund told BosNewsLife in a statement.
The group added that "Jihadi militants" carried out "murderous attacks" in the north and central area. They were "laying waste to Christian villages and causing hundreds to flee with only the clothes on their backs. In one of the worst attacks, in June 2019, at least 100 men, women, and children were slaughtered in Sobame Da, a mainly-Christian village in the Mopti region of central Mali."
Fulani civilians have also suffered violence by militias who accused them of supporting jihadists, reports said. Over 150 were reportedly killed in a village by suspected Dogon extremists in March last year.
Mali has been in chaos since 2012 when jihadists linked to terror group al-Qaida seized the northern two-thirds of the country. French forces intervened the following year. But militants have since regrouped in this landlocked West African nation of over 19-million people.
In a setback to the international community, the jihadists also expanded operations into neighboring countries such as Burkina Faso and Niger.