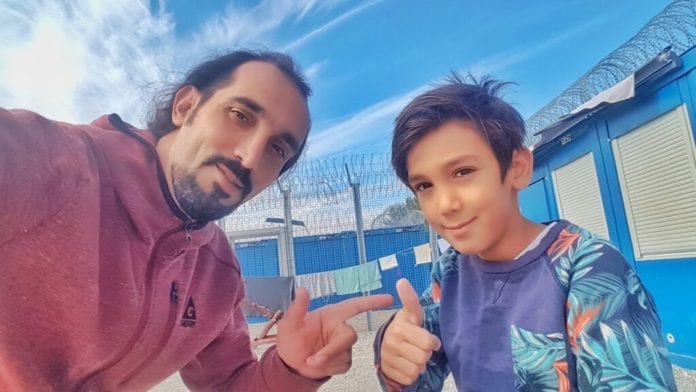 By Stefan J. Bos, Chief International Correspondent BosNewsLife reporting from Budapest, Hungary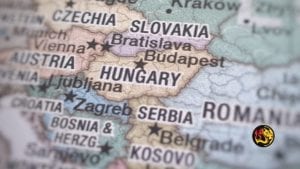 BUDAPEST, HUNGARY (BosNewsLife) – An Iranian Christian father and his young son, who were detained on the Hungarian-Serbian border for 527 days, have been moved to a home in northwest Hungary following international pressure. A Baptist church helped Abouzar Soltani, a convert from Islam to Christianity, and his 12-year-old-son Armin to find an apartment in the Hungarian city of Győr, BosNewsLife learned.
Both had been living in blue containers since late 2018 after asking for asylum in Hungary on political and religious grounds. Several other Christian converts from Iran received asylum in Hungary in recent days, well-informed sources told BosNewsLife.
Soltani recently "thanked God" and friends for supporting him throughout his ordeal.
"I am very happy that God changed my mind and heart during this time. For the past three years, I have not been able to love Hungary with all my heart because I was afraid for the law," he said in a statement obtained by BosNewsLife. "But for some time now, with all my heart, I consider Hungary as my own country [because of] your love and efforts, friends."
Hungary threatened to deport Soltani to Iran, though the father could face prison and possibly execution by hanging for abandoning Islam and converting to Christianity. However, when confronted with the case by a Worthy News reporter last year, Prime Minister Viktor  Orbán pledged to look into their ordeal.
BROUGHT INTO SAFETY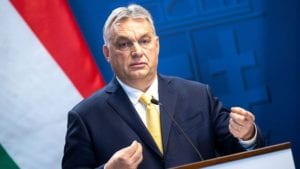 He suggested that his right-wing government would either grant Soltani and his son asylum or bring them to safety elsewhere. "On that kind of case, as you have mentioned and similar ones, we are very active," he stressed. Soltani's lawyer said, however, her client had not yet received asylum. "But this is a beginning. I am very happy that his son is going to school and that they are no longer in detention," said the lawyer, Barbara Pohárnok.
"I don't know why several other Christian converts already received asylum [this month] and he not. However, it is clear that Soltani cannot be sent back to Iran."
Soltani was among a handful of migrants who had asked the European Union's top court to condemn Hungary's treatment of asylum seekers. The European Court of Justice (ECJ) eventually ruled in May last year that Budapest was obliged to reconsider their applications. The court stressed that Hungarian authorities circumvented EU law by holding migrants seeking refuge in "unlawful" prison-like conditions.
Circumstances prevailing in the Röszke transit zone "amount to a deprivation of liberty," explained the ECJ. "The persons concerned cannot lawfully leave that zone of their own free will in any direction whatsoever." Soon after, Soltani and hundreds of other asylum seekers were on their way to more open reception centers after Hungary's government closed the prison-like transit zones.
Hungary's government has consistently denied wrongdoing and said it disagreed with the ECJ and the southern transit zones' closure.
But as an EU member state, it said it would respect the ruling. Budapest had unsuccessfully argued that zones were like transit areas of airports, where passengers remain if they are changing planes but not entering the country.
TRANSIT ZONE FILM
Video footage shot by Soltani, a talented artist, underscored the plight of those detained in the notorious transit zones. He produced the three-minute film "Fish" shown at the international human rights festival Verzió in Budapest. It also premiered in Slovakia's capital Bratislava.
Behind barbed wires, Soltani and his then 10-year-old son Armin spoke about their life in the camp. Three and a half years ago, he decided to leave his strict Islamic nation. In the film, Soltani explained that he wanted his son, who could be seen drawing art, to realize his dreams. He said that's only possible in a nation with space for those who have different opinions or beliefs.
Soltani said at the time: "The fact that this film is seen outside these fences gives hope that one day my son and other refugee children and their families will be able to live freely outside of these fences. And that we can pursue our dreams." He and his son arrived in Bulgaria first, where they were locked up for three months. They then moved on to Serbia, where they had waited for two and a half years before stepping into Hungary through the transit zone in Röszke.
Hungary was unwilling to accept their application for asylum because they arrived through Serbia, which authorities view as a safe country. However, Serbian authorities did not want to take them back. Hungary threatened to deport Soltani back to Iran, despite the possible death penalty for converting from Islam to Christianity.
Ironically Hungary's government developed a program to protect persecuted Christians. But Hungarian officials say Christians should be supported in their own countries, even if that means facing hardship. Pohárnok told Worthy News that Hungarian authorities had finally decided to allow Soltani and his son to live in more safe surroundings. But she made clear that they will still face an uphill legal battle towards more enduring freedom.