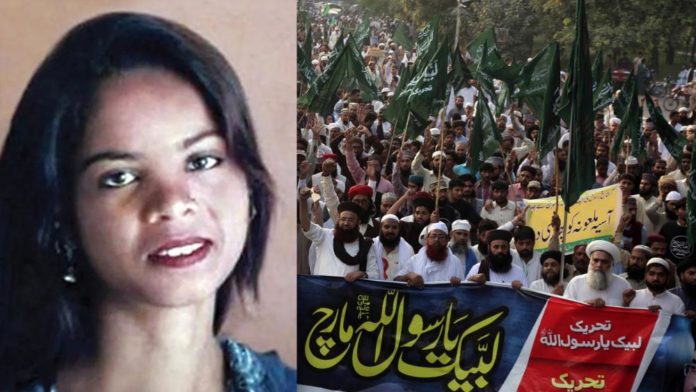 By BosNewsLife Asia Service with reporting by BosNewsLife's Stefan J. Bos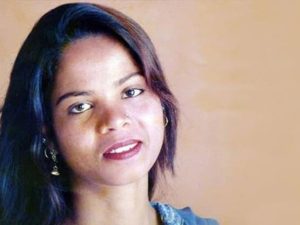 ISLAMABAD/OTTAWA (BosNewsLife)– Pakistani Christian Asia Bibi fled her country and arrived in Canada on Wednesday, May 8, in hope to start a new life after spending eight years on death row for blasphemy against Islam. Her blasphemy conviction was overturned by the Supreme Court last year, triggering violent protests throughout the country. Well-informed sources said Bibi was expected to join her daughters, who already left Pakistan.
Her lawyer Saiful Malook called it a "big day" for justice. Peter van Dalen, a prominent Christian legislator in the European Parliament, agreed. "It's fantastic news," he told BosNewsLife. "Thanks to God. Many prayers were answered. We pray for His blessings over Asia, her family and her lawyer," added Van Dalen who campaigned for her release.
Despite her arrival in Canada, Bibi's ordeal appeared far from over as she faced death threats from Islamic militants who opposed her release. The former farm worker, a mother of five from Punjab province, was sentenced to death by hanging on what critics viewed as flimsy evidence.
Bibi's troubles began in 2009 when two Muslim workers refused to drink from the same well as the Christian woman. During the confrontation, she reportedly said that Jesus Christ "sacrificed His life on the cross for our sins" and that "Christ is alive."
'INSULTING PROPHET'
Soon after, Bibi faced charges by Muslims of "insulting Prophet Muhammad" and "of contaminating" the well. In 2010 she was sentenced to death but following years of court setbacks and delays, her conviction was eventually overturned in October 2018.
"Even if there was some grain of truth in the allegations leveled in this case against the appellant still the glaring contradictions in the evidence of the prosecution highlighted above clearly, show that the truth, in this case, had been mixed with a lot which was untrue," the ruling said.
Despite her acquittal, she remained in custody due to Islamist protests, spearheaded by the Tehreek-e-Labbaik (TLP) party.
But the Supreme Court later said they would not retry her case as judges rejected a petition to review their previous decision. Bibi had always denied committing blasphemy, and Pope Francis and Christian organizations had urged Pakistan to free her.
Blasphemy is punishable by death in Pakistan, where Christians comprise roughly three percent of the country's 205 million-strong population.
MANY KILLED
More than 60 people, including Christians, have reportedly been murdered in Pakistan after being accused of blasphemy since 1990.
The case of the middle-aged woman isn't the only challenge facing minority Christians in Pakistan, a heavily Islamic nation.
Salmaan Taseer, the governor of Punjab province, was killed in 2011 after he visited Bibi in jail and criticized Pakistan's blasphemy legislation. That same year militants also shot and killed Pakistan's Minister for Minorities Shahbaz Bhatti, a Christian, who also supported Bibi's case, challenged the blasphemy laws and demanded more rights for minority Christians.
Rights activists have urged reforms of the controversial blasphemy laws, which were introduced by the Islamic military dictator General Zia-ul-Haq in the 1980s. Critics claim the legislation has been misused to settle personal disputes.