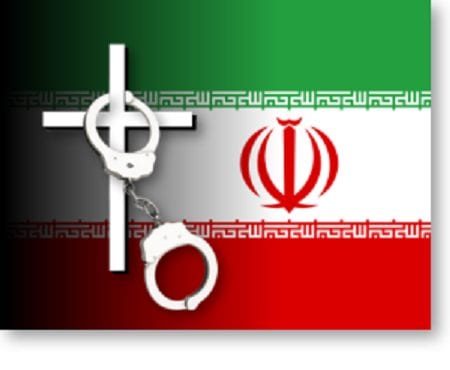 By BosNewsLife Middle East Service with reporting by BosNewsLife's Stefan J. Bos
TEHRAN, IRAN (BosNewsLife)– Christian minorities in Iran have appealed for prayers amid ongoing attacks by the Islamic authorities against devoted Christians and their churches, activists told BosNewsLife.
In one of the latest incidents, Iranian security agents raided the Evangelical Presbyterian Church of Tabriz, a National Heritage site, explained well-informed advocacy group Middle East Concern (MEC).
The group said agents involved in the May 9 raid worked for Iran's feared Ministry of Intelligence (MOIS) and EIKO, an organization controlled by Iran's Supreme Leader. "They changed the locks, tore down the cross from the church tower, installed monitoring equipment and ordered the churchwarden to leave," MEC told BosNewsLife.
Church members expected problems, as last year pastors from other congregations were prevented from visiting the Tabriz church for a joint Christmas worship service, according to Christians familiar with the situation.
ETHNIC ASSYRIANS
The church belongs to the Assyrian Presbytery denomination which represents ethnic Assyrians, who are mainly Christian.
Its building was "confiscated" by Iran's "Revolutionary Court" in 2011, said MEC. "But the ethnic Assyrian congregation could continue to meet, provided their service was conducted only in Aramaic, the Assyrian language," added MEC which closely monitored the case.
Other churches were less lucky. Farsi-language churches in Iran were already closed between 2009 and 2012. Their leaders were warned by authorities not to continue services for ethnic Persians who speak Farsi, the primary language in Iran, BosNewsLife learned.
Officially, other churches were allowed to continue gatherings in minority languages of the ethnic Assyrian and Armenian Christians. But last month's raid underscored that "the Iranian regime continues to oppress the church and confiscate church property," MEC said.
Other devoted Christians also face difficulties. In March 2018, EIKO agents and other security forces "confiscated the Garden of Sharon Christian retreat center" run by the Assemblies of God church in Tehran, recalled MEC.
SPY NETWORK?
Iran's government reportedly defended the takeover saying the Assemblies of God church was funded by the U.S. Central Intelligence Agency (CIA) as a cover for spies in Islamic countries.
Despite the reported crackdown on churches, Iranian officials have denied wrongdoing. Iran's government says it respects the rights of religious minorities mentioned in the Constitution, including Zoroastrians, Jews, and Christians.
But local Christians are not convinced. They note that besides a crackdown on churches, several pastors and other believers remain behind bars for activities related to their faith in Christ.
Also, Christian converts from Islam are pressured to recant, sign commitments to refrain from Christian activities or else face criminal charges such as "acting against national security," said MEC and other sources.
URGING PRAYERS
MEC said Iranian Christians had urged prayers that "Christians in Iran of all ethnicities, creeds and language groups, including converts from Islam, will have the freedom to practice their religion."
They also asked to pray that "the Lord will encourage and comfort the pastor and congregation of Tabriz Evangelical Church" and that the "Iranian regime will be responsive to national and international calls for the protection of religious minorities and their property."
MEC said that as a signatory to the International Covenant on Civil and Political Rights (ICCPR), Iran "is obliged to uphold freedom of religion or belief."
Officially, Christians comprise less than 0.3 percent of the mainly Muslim population of 83 million people, but mission groups have suggested that the real figure may be much higher.