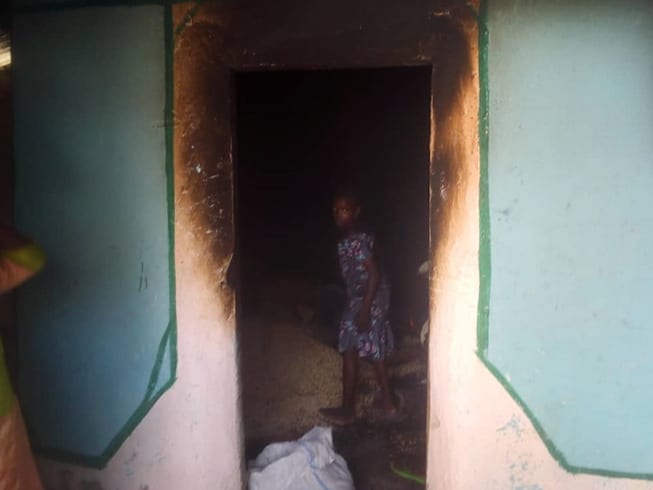 By BosNewsLife Africa Service
YAOUNDE, CAMEROON (BosNewsLife)– Islamic militants have killed a woman and a 16-year-old boy in a mainly Christian village in northern Cameroon, Christian rights investigators confirmed Tuesday, June 19.
Fighters of terror group Boko Haram reportedly murdered them while attacking Grossi village as part of their violent campaign against local Christians that have forced thousands to flee. "The boy was kidnapped and later killed. The woman was murdered in the bush, as she collected grass for her sheep," said advocacy and aid group Barnabas Fund which works in the region.
Christians said the murders took place in and near Grossi village, which is often targeted by Boko Haram. Some eight homes were also set on fire by the Islamists during the latest raid, said a Barnabas Fund contact.
"We need your prayer because it is not easy," he added in remarks sent to BosNewsLife. The contact wasn't identified amid security concerns. More details about the woman and boy were not immediately available.
MORE ATTACKS
The latest violence follows two previous attacks on the village this year. On May 11, Boko Haram militants "burnt out" two church buildings while damaging 67 homes and two shops, Barnabas Fund recalled. The militants were also seen butchering livestock, stealing motorbikes and damaging grain stores.
Earlier on January 25 Boko Haram reportedly razed 190 houses in the village, overwhelming local security forces.
Christian villages in the far north of Cameroon are attacked by Boko Haram because the group wants to establish an Islamic caliphate from nearby north-eastern Nigeria all the way to northern Cameroon, which is predominantly Christian.
More than 170,000 Cameroonians, mainly Christians, have been forced to flee their homes by Boko Haram, said Barnabas Fund citing United Nations estimates.