By Stefan J. Bos, Chief International Correspondent BosNewsLife and BosNewsLife Asia Service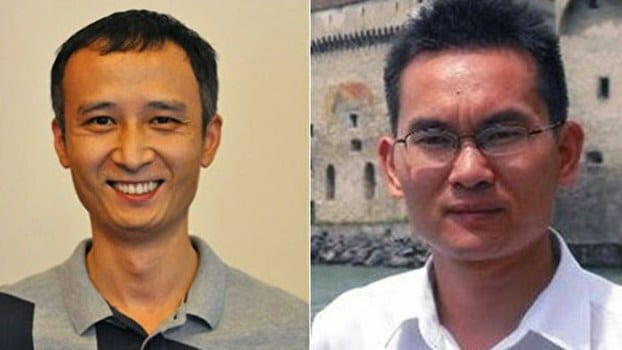 BEIJING, CHINA (BosNewsLife)– A Christian woman and pro-democracy activist in southern China says her family has suffered abuse by local authorities at a time of mounting government pressure on Christian groups and other non-governmental organizations in the Communist-run nation.
In a letter obtained by Christian activists and media, Shi Minglei wrote about her experience under the title "Horrible." Shi said that after leaving for work early July 22 she saw security officials rushing into her Shenzhen city home, breaking down the door, to arrest her husband, Cheng Yuan.
Police accompanied them to drop off the couple's three-year-old daughter for daycare. They then returned to their home where the couple was handcuffed and the premises searched, Shi recalled.
Questioning Shi's "honesty," an officer "threatened to bring her young daughter in to cross-examine them together," added Christian advocacy group Voice Of the Martyrs Canada (VOMC) citing several sources.
Her husband Cheng was then taken away, while Shi had reportedly a black hood placed over her head before being moved to a nearby government office for interrogation.
'SUBVERSION OF POWER'
"By about 5.00 p.m. that day, they had announced that Cheng Yuan was suspected of subversion of state power and was being placed under residential surveillance," Shi wrote.
Cheng's brother Cheng Hao told U.S.-funded Radio Free Asia (RFA) that law enforcement took him to a detention center in Changsha, the capital of Hunan province. Cheng is among three members of NGO Changsha Funeng who were detained on July 22. The two others are Liu Yongze and Xiao Wu.
They are held in Changsha on charges of "subversion of state power," according to a lawyer involved in the case.
Changsha Funeng cofounder Yang Zhanqing told RFA that the organization's Changsha office has stopped operating, while police also detained other members of staff.
"Changsha Funeng is a public welfare NGO, not a political organization," Yang stressed. "We mainly promote transparency of government using [requests for] government information disclosure."
LATEST CRACKDOWN
The latest crackdown is part of what local Christians and activists view as a drastically deteriorating human rights situation under the rule of President Xi Jinping, who has emerged as the most powerful Chinese leader in a generation. Several other Christians and activists have been detained in other incidents across the country.
China denies human rights abuses.
The government says it runs the country of roughly 1.4 billion people according to law and that no outsider has the right to challenge its "judicial sovereignty."
With China's economy still booming and its global influence rising, Xi believes that China requires a highly authoritarian, one-party system, according to analysts. But critics say that a growing alienation from politics among young Chinese is pushing the Communist Party of China (CPC) to reinsert itself into its citizens' daily lives.
Christians and other religious minorities, as well as NGO's, are often seen by authorities as a threat to the CPC's power base, in part because of conflicting ideologies, BosNewsLife established.
Amid the reported crackdown, Shi expressed hope about the future. "I am a Christian, and God is with me, which enables me to calm down even during this horrible event," she wrote.