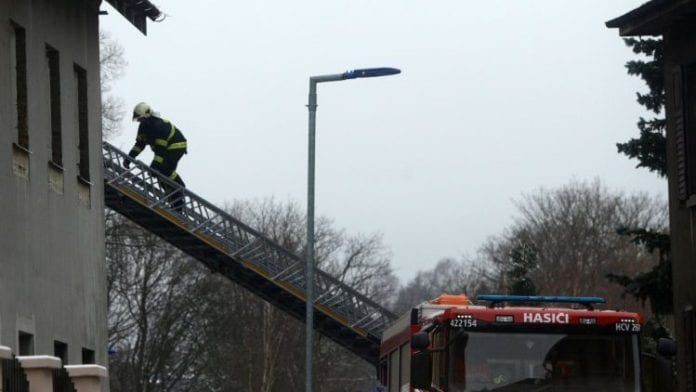 Listen to this BosNewsLife News report via Vatican Radio
By BosNewsLife News Center with reporting by BosNewsLife's Stefan J. Bos
PRAGUE/BUDAPEST (BosNewsLife)– Authorities in the Czech Republic say at least eight people were killed as one of the country's deadliest fires in decades swept through a Czech home for the mentally disabled near the German border. The prime minister visited the site of the blaze, which also injured more than 30 people.
Several ambulances and rescue crews from neighboring Germany rushed to the burning home for the mentally disabled in the Czech Republic's western border town of Vejprty. But when the rescue teams arrived, at least eight male patients had already died. Dozens of people were injured.
It's not only a massive loss for this small snow-covered town of over 3,000 people nestled on the border with Germany. The blaze is the Czech Republic's second-deadliest fire since 1990. Nine homeless people died in a fire in the capital, Prague, in 2000.
The regional rescue service says the fire here broke out early Sunday.
Vejprty Mayor Jitka Gadunova reports that most of the departed died because of smoke inhalation. Many people injured by the blaze were transported to nearby hospitals. At least one of them is in critical condition.
MANY VICTIMS
Officials have said there were 35 patients and three staff members at the disabled people's home at the time of the fire.
Czech Prime Minister Andrej Babis visited the site, some 100km (60 miles) north-west of Prague. He offered his condolences to the families of those who passed away.
Speaking to reporters, he called it "a colossal tragedy." He added: "I am here to find out how the government can help. And what to do to prevent such a disaster in the future."
Firefighters say they managed to contain the blaze. An investigation is ongoing into the cause of the tragedy.
German rescuers came to help their Czech colleagues as they were not able to use rescue helicopters due to severe weather.