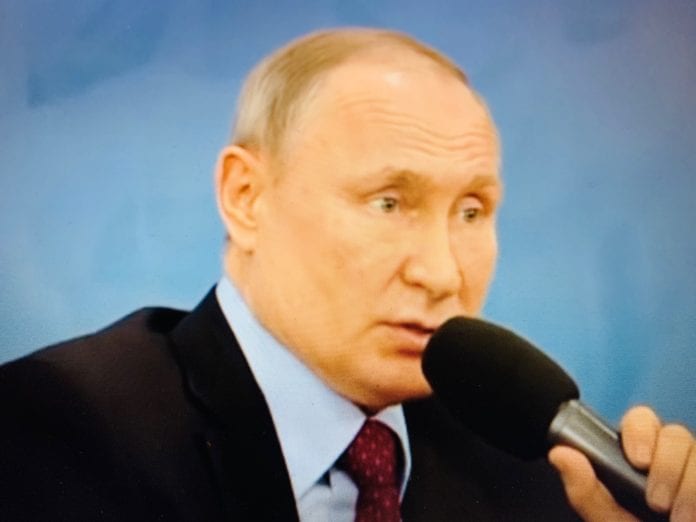 BosNewsLife WORLD WATCH
By Stefan J. Bos, Chief International Correspondent BosNewsLife
MOSCOW/BUDAPEST (BosNewsLife)–Russia's government is reportedly taking extensive measures to ensure the rapidly spreading coronavirus does not infect president Vladimir Putin. The news published by an influential Russian business daily comes as a growing number of countries are coping with the virus, which originated in China.
Listen to this BosNewsLife News report in a shorter format via Vatican Radio. Story continues below…
Vedomosti, Russia's leading business newspaper, reports that the Kremlin goes the extra mile to protect the president. It has introduced temperature checks for those attending events with President Vladimir Putin. Kremlin spokesman Dmitry Peskov described the move as a "precautionary measure."
However, it underscored the tense atmosphere and misinformation surrounding the coronavirus in this nation of some 142 million people. The coronavirus outbreak in China has provided fertile ground for conspiracy theories through social media across the world. But in Russia, national television networks even spread those theories on primetime news programs.
It includes claims that claim shadowy Western elites and especially the United States, are somehow ultimately to blame. One of the leading national T.V. networks, Channel One, has even launched a regular slot on its main news program devoted to coronavirus conspiracy theories. It recently presented a so-called expert who was able to say that the Chinese coronavirus strain was artificially created. The expert suggested that United States intelligence agencies or American pharmaceutical companies are behind it.
The report also repeated old, false claims by Kremlin media and officials that the U.S. ran a laboratory in the country of Georgia where it tested a biological weapon on humans. A Channel One correspondent even quoted online conspiracy theories that the novel coronavirus strain affects only Asians and could be some  "ethnic bioweapon."
Oh, and the name coronavirus is easy to explain, claims Russian television. It cites a conspiracy theory saying it's because American President Donald Trump used to preside over beauty pageants, handing the winners their crowns. In fact, scientists named the virus because of its crown-like shape.
THOUSANDS INFECTED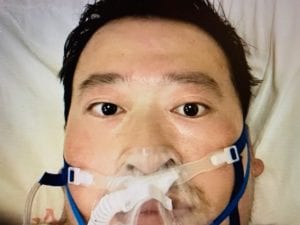 The conspiracy theories come while in the real world, the official death toll rose to over 720 on Saturday. All but two of those died in mainland China. Globally, the virus has infected more than 34,400 people across 27 countries and territories. The U.S. embassy in Beijing confirmed on Saturday that a 60-year-old U.S. national died in Wuhan on marking the first confirmed death of a foreigner.
Other victims include 34-year-old Doctor Li Wenliang who sounded one of the first warnings on the Wuhan coronavirus and was silenced by Chinese authorities.
But the U.N.'s World Health Organization warns against panic as the virus in most cases is not a death sentence. Benedetta Allegranzi is a coordinator at WHO's infection prevention global unit. "From what we know now, it can make some people a little sick with a slightly running nose. Other people get sicker and can have difficulties breathing and develop pneumonia," she said.
"Some people get very sick and need to be hospitalized. Among those, unfortunately, some have died. While we still need to learn more about how the disease affects people, thus far, those who died had other underlying health issues," the expert added.
In Europe, France confirmed five additional cases of the new virus spreading from China, including one child. The announcement Saturday by Health Minister Agnes Buzyn brings the total number of people confirmed with the virus in France to 11.
The new cases were identified in an  Alpine resort near Mont Blanc and were reportedly linked to a British person who stayed there in late
January and was later confirmed to have the virus after returning to Britain.