By Johan Th. Bos, Senior International Correspondent BosNewsLife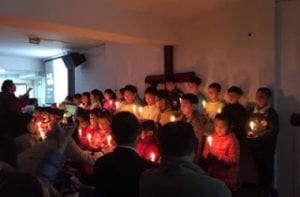 BEIJING, CHINA (BosNewsLife)– Chinese security forces have detained six leading members of China's heavily persecuted Early Rain Covenant Church (ERCC) for participating in an online Easter service, rights activists confirmed.
The Christians were reportedly arrested in Sichuan Province during a worship session broadcast live Sunday, April 12, through the video conferencing application Zoom.
Advocacy group International Christian Concern (ICC) said viewers' screens suddenly turned black after officers of China's Public Security Bureau entered the homes of the targeted church leaders.
"At that time, I was also in the Zoom call, but there was a long time where I did not hear a thing," ICC quoted a church member as saying. "I thought it's the network connection issue at first. But I soon heard a quarrel erupt. Our coworker Wang Jun was questioning some people, [saying], 'Who are you to do this [to us]?'"
Besides Wang, Guo Haigang, Wu Wuqing, Jia Xuewei, Zhang Jianqing, and Zhang Xudong were also taken away, the church member said. One member's home had its electricity cut off, while others received phone calls that "police [were] coming to visit them soon," she added. The six leading members detained by police were later released, rights activists said.
MORE CASES 
The ERCC, one of China's largest underground churches, has not been able to gather in person since a government crackdown on December 9, 2018.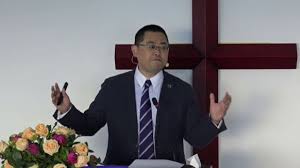 Its main pastor Wang Yi was sentenced late 2019 to nine years imprisonment on charges he linked to his publicly expressed faith in Jesus Christ. "I am His servant, and I am imprisoned because of this," he said in a statement."
The pastor made clear he had no regrets leading the Early Rain Covenant Church in Chengdu, the capital of Sichuan province. "Jesus is the Christ, son of the eternal living God. He is my king and the king of the whole earth yesterday, today, and forever."
China's Communist government said in published remarks he had been jailed on charges of "subversion of state power and illegal business operations."
Those charges are often used against those viewed as a threat to the country's Communist system and ideology, Christians say.
MORE CASES 
The ERCC's difficulties are not an isolated case as Christians face intense persecution in Communist-ruled China, according to several rights groups.
Advocacy organization Open Doors ranks China 23rd on its annual World Watch List of 50 nations where it claims Christians face the most hardship for their faith in Christ.
Amid the turmoil, the ICC Regional Manager for Southeast Asia, Gina Goh, urged the United Nations to reverse its decision to appoint China to its Human Rights Council.
There was no immediate reaction from the UN.
(BosNewsLife's Stefan J. Bos contributed to the story).