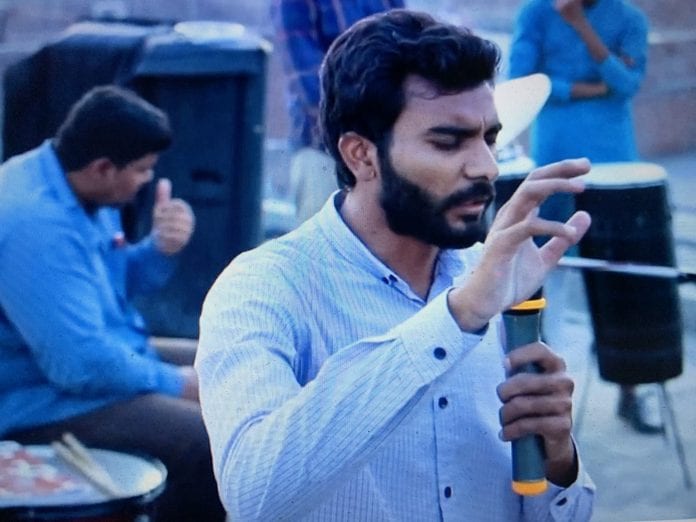 By Stefan J. Bos, Chief International Correspondent BosNewsLife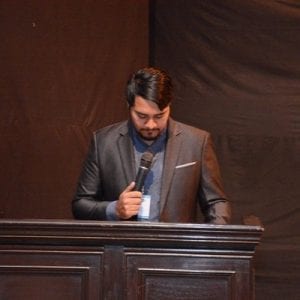 FAISALABAD, PAKISTAN (BosNewsLife)– An evangelical church and mission group has launched rooftop services in Pakistan after authorities banned regular church meetings amid a national lockdown to halt the coronavirus pandemic. Besides providing alternative worship, the church also saved 100 Christian families from slavery in some of Pakistan's notorious brickyards, a pastor said in an extensive interview.
The Global Vision Ministries (GVM) blasted the "Gospel of Christ" through loudspeakers from a rooftop in Faisalabad, the country's third-largest city, explained its pastor Suneel A. John.
Johnson told BosNewsLife that "thousands of people" were reached with "the Good News, including Muslims who were praying with us." The last three worship services featuring the pastor and a small group of musicians and staff included a "Sunrise Service" on Easter Sunday. John added it was "a miracle that police allowed our service on the resurrection day of Jesus Christ. We likely held the first Sunrise Service on a rooftop in Faisalabad's history."
Christians are a tiny minority in Pakistan, an Islamic republic of roughly 234 million people. But John noted that Muslims appreciated that they had been praying for them and the government. "During our rooftop service, we also prayed for the medics here and around the world and for U.S. President Donald Trump as they face the coronavirus pandemic. From the rooftop, we wanted to shout that God's Spirit of Life is stronger than death."
BREAKFAST DISTRIBUTION 
GVM also distributed breakfast to over 650 families living in the area. Separately it has been distributing food packages lasting a month impacting hundreds of families, the pastor stressed.
(Story continues below the footage)
It comes while a growing number of people face starvation as lockdown measures affected impoverished daily wage earners. "Especially Christians suffer. I know of a Christian father who wanted to hang himself because he could no longer provide for his hungry wife and two daughters. We learned about their situation and could help the family."
And, GVM provides aid to a two dozen children in its orphanage. Separately, GVM has rescued 100 Christian families, all slaves, in brickyards. Most of them are bonded workers whose bosses incite to borrow a sum of money, usually for a medical emergency or to pay a dowry.
But exorbitant interest rates mean the borrowers end up working for free for years to come. "Most of them are Christians. They are not allowed to leave the area. We could rescue 100 families by paying their bosses. We recently paid 1,300 dollars to free a family that had been slaves for seven generations."
Pakistan has more than two million slaves, according to several advocacy monitors. The pastor said they began freeing slaves after a Christian couple was burned alive in a brick factory in 2014. "It was like Moses in Biblical times. He rescued his people. We wanted to rescue Christians, especially families with children. We help them set up their own business, such as a vegetable store. Some already own land."
GANGSTER LIFE
The 27-year-old pastor joined GVM after abandoning his lifestyle as a gangster following a failed suicide attempt. "My group was selling alcohol and drugs and beating people. Although God-fearing parents raised me, I felt that nobody loved me unconditionally. In 2010 I tried to kill myself with poison and was rushed to the hospital."
Doctors warned his parents it would be a miracle if he survived. "But they prayed, and after 12 hours in a coma, I miraculously woke up." He recalled that an evangelist befriended with the family held his hand, asking: "What will you do if God gives you another chance?".
John: "I told him that I would give my whole life to God. After I said these words, it was as if someone touched me, and strength returned to me."
He eventually recovered. Soon after, John left the criminal group and joined his elder brother in the GVM church and mission group. "I even finished high school and recently graduated at an evangelical Bible school." There was another surprise awaiting him. "Five of the gangsters I knew became Christians. They are now preaching the Gospel too."