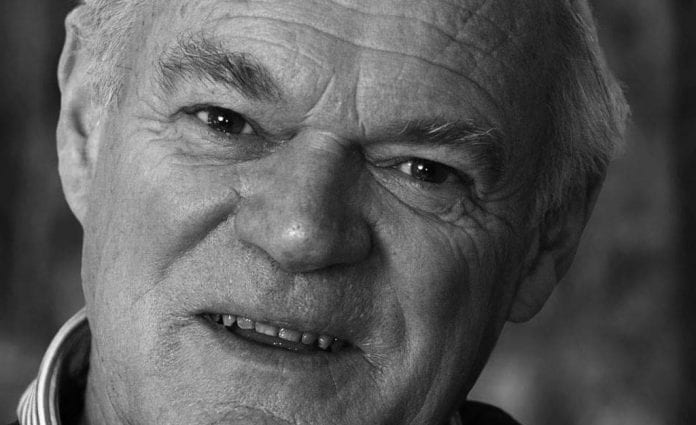 By Stefan J. Bos with additional reporting by BosNewsLife Senior Correspondent Johan Th. Bos in the Netherlands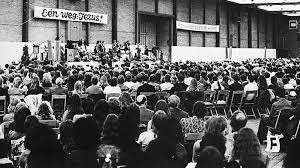 HARDERWIJK, NETHERLANDS (BosNewsLife)– Ben Hoekendijk, the Dutch evangelist who became the face of the Netherlands' post-war Pentecostal movement, has died. He was 81, friends confirmed to BosNewsLife. Hoekendijk, who was in frail health after suffering a stroke, died last week in his hometown of Harderwijk.
"He will be remembered as a passionate, dedicated, and strong evangelist," said preacher Kees Goedhart who knew him well. "He was one of the best evangelists in the Netherlands," Goedhart told reporters.
Born in a dynasty of preachers and missionaries, Hoekendijk became known for his evangelistic rallies, books, and studies that emphasized the work of the Holy Spirit. As a young man, he reportedly used money received for his wedding to launch evangelism tent campaigns.
In the early 1970s, he was the initiator of famed Pentecostal conferences organized by his 'Stichting Opwekking,' or 'Revival Foundation.' He launched the foundation with his then-wife Wiesje Hijink and brother-in-law and sister Peter and Else Vlug for evangelism and encouraging churches and Christians.
Its annual Pentecostal meetings attended by hundreds of people in the 1970s have grown into massive conferences visited by up to 75,000 Christians last year.  The foundation also published 'revival' songbooks used by many churches.
BILLY GRAHAM 
Hoekendijk worked closely with famed preachers such as late evangelist Billy Graham. In 1974 he spoke at the charismatic World Conference in Jerusalem and, in 1976, at Graham's Eurofest crusade in Brussels, Belgium.
Hoekendijk also preached the Gospel in the Caribbean and to mostly young people at 'One Way Day' rallies in both the Netherlands and neighboring Belgium. He also authored numerous books translated in several languages such as "Twelve Jews find the Messiah."
In the 1990s, Hoekendijk withdrew from his massive evangelism activities and Revival Foundation after he admitted to having had extramarital affairs. He had reportedly asked "forgiveness and counseling" from a group of church leaders he trusted.
But details of what he called his "immorality during some travels" were soon leaked to the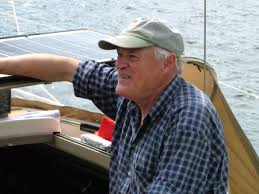 public. The troubles eventually led to a divorce with his wife, with whom he had three children.
SAILING TRIPS
Hoekendijk later became a known sailor, sportswriter, and journalist.
He extensively wrote about his sailing trips over the North Sea, the Mediterranean Sea, and 13 months solo over the Atlantic Ocean to Spitsbergen. In 2011, Hoekendijk was knighted by the Dutch Queen Beatrix for his years of merit in evangelism and sailing.
Although there had been tensions between Ben Hoekendijk and his sister and brother-in-law, contact was restored several years ago, friends said. Ties between the preacher and his former wife were also restored. His sister and co-founder of the Revival Foundation, Else Vlug, passed away in 2019 after a short illness. She was 85 years old.
The Revival Foundation said in a statement that "Although there may have been controversies in the history of the foundation, we are grateful for the life of Ben Hoekendijk. Partly thanks to his life and initiative, the Netherlands has been blessed with an organization that led many people to God and to know the power of the Holy Spirit."
The foundation added: "Many have experienced a touch of God in their lives. God is a God of generations and works through people even when they make mistakes. We pray for God's blessings over the family and for comfort."
.