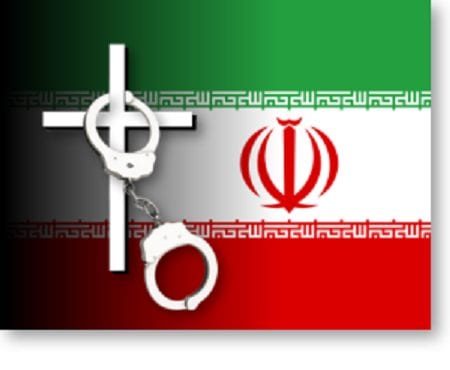 By Stefan J. Bos, Chief International Correspondent BosNewsLife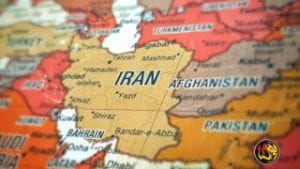 TEHRAN, IRAN (BosNewsLife)– Four former Muslims who became Christians and part of Iran's leading house church movements have been freed from jail, Christian activists confirmed.
Kathrin Sajadpour, Moslem Rahimi, and another Christian, of the 'Church of Iran,' were reportedly freed on a reduced bail of 200 million tomans ($11,500) this week, Wednesday, May 20.
Advocacy group Christian Solidarity Worldwide (CSW) told BosNewsLife that bail had initially been set at 500 million tomans ($30,000). But the Christians were unable to meet this requirement. The fourth, Ramin Hassanpour, was released Thursday, May 21, apparently under similar bail conditions.
The four Christian converts were detained in February, reportedly due to their membership in a house-church. On May 14, they were sent to Lakan Prison after failing to meet bail requirements, CSW explained. The exact charges against them remain unclear.
CSW's Chief Executive Mervyn Thomas stressed to BosNewsLife that he remains concerned. "While we welcome the release on bail of these four Christian converts, CSW maintains they should never have been imprisoned in the first place. We call on the Iranian government to drop all charges against them, and to end the practice of targeting individuals such as these simply for adopting a faith the Iranian constitution purports to recognize."
MORE CHRISTIANS JAILED
Several other Christians belonging to the Church of Iran in Rasht remain in prison, Worthy News learned. They include Pastor Yousef Nadarkhani, who is currently serving a ten-year sentence along Mohammadreza Omidi, Yasser Mossayebzadeh, and Saheb Fadaie.
Also detained is Pastor Matthias Haghnejad, who was sentenced to five years in prison in September 2019. Others sentenced with him are Shahrouz Eslamdoust, Babak Hosseinzadeh, Behnam Akhlaghi, Mehdi Khatibi, Mohammad Vafadar, Kamal Naamanian, Hossein Kadivar (Elisha) and Khalil Dehghanpour, according to activists.
Pastor Nadarkhani and fellow Christians Omidi, Mossayebzadeh, and Fadaie are still awaiting an appeal verdict that was due on May 11, Thomas said. "CSW condemns the continued imprisonment of Pastors Nadarkhani and Haghnejad. And of all those who are detained on account of their religion or belief in Iran," he stressed.
Iranian authorities deny wrongdoing saying they want to protect Islamic traditions. Mission groups suggest there are at least an estimated 360,000 devoted Christians in the Islamic country of over 82 million people.
Thomas said CSW had urged the international community "to maintain intense scrutiny on the situation of human rights" in Iran. It's important to raise "particularly freedom of religion or belief, at every opportunity, both bilaterally and multilaterally," he added.