By BosNewsLife Asia Service with additional reporting by BosNewsLife's Stefan J. Bos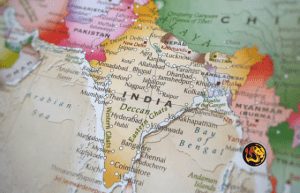 NEW DELHI, INDIA (BosNewsLife)– Hindu violence and threats against minority Christians spread in eastern India, a leading advocacy group says.
The Alliance Defending Freedom India Trust (ADF) reported that among those targeted by Hindu extremists in Chhattisgarh state were three Indian Christian families. They could not bury their loved ones without paying a fine, the group said.
Christian persecution continued despite government-imposed lockdowns that authorities said were necessary to halt the coronavirus pandemic. In separate incidents on May 5, 7, and 18, Christian families in Bastar and Dantewade districts had to pay "restitution" to local Hindus.
The Christians were told they had to pay fines because they refused to participate in "the religious rituals of the village."
Several Christians have been pressured to abandon their faith in Christ and convert to Hinduism, BosNewsLife established.
They were also told by local Hindus that no funeral could be held until the money was paid, according to rights activists. "It is a terrible and unimaginable thing to be denied an opportunity to grieve the loss of a loved one with dignity," the ADF added. It reported 15 similar cases to police this year in the same districts.
MORE VIOLENCE
Earlier, six incidents of violence against Christians rocked Chhattisgarh in April despite ongoing coronavirus restrictions, rights activities confirmed. In most incidents, Christians were reportedly physically attacked by mobs of some 50 people for declining to participate in religious rituals that violated their faith in Christ.
On April 17, villagers in Mendoli village assaulted a Christian family, including tearing off the clothes of the victim's wife. They also forcefully performed a "sanctification ritual" on them, according to rights investigators. The mob then demanded a fee of 5,000 Indian rupees ($66) and threatened to kill the family if they informed the police, ADF said.
Three incidents of violence were recorded in neighboring Jharkhand state in April despite the ongoing lockdown there. On April 16, an armed mob attacked a young Christian girl and threatened to kill her if she continued to spread the Gospel. Religious extremists shot the girl's father in 2015 for being involved in missionary work, Christians explained.
ADF lawyers said all nine anti-Christian incidents reported in April involved violence against women. "This trend suggests that women are increasingly vulnerable to violence during the lockdown," they added.
All nine incidents were reported to police, but only two were officially recorded as a crime in a First Information Report (FIR). That FIR is needed to launch a criminal investigation.
India's central government and local authorities are under pressure to improve the protection of the country's devoted Christians and churches. Christians comprise just over two percent of this Hindu nation's population of over 1.3 billion, according to official estimates.