By Stefan J. Bos, Chief International Correspondent BosNewsLife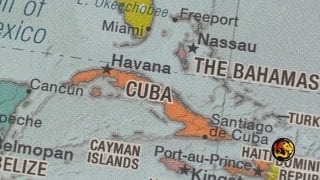 HAVANA, CUBA (BosNewsLife)– A group of Pentecostal Christians in Cuba's second-largest city is without a place of worship after security forces reportedly destroyed their church and detained believers.
Christians told Worthy News that authorities arrived on October 30 with equipment and began demolishing their Assemblies of God church in Santiago de Cuba. The church, led by Pastor Faustino (Fausto) Palomo Cabrera, belongs to a legally recognized denomination.
"Cuban authorities claim that the building had been demolished to make way for train tracks. However, it is the only building in the area subjected to destruction," noted rights group Voice Of the Martyrs Canada (VOMC).
"The church has been targeted since 2015 when authorities initially issued an order for the building to be torn down. At the time, they backed off after church members and Christians from other areas joined to protest the action," VOMC told BosNewsLife in a statement.
Christians familiar with the situation said Pastor Fausto and the denominational superintendent are being pressured to sign an agreement. The document would reportedly be used to indicate that authorities carried out the demolition legally.
CHARGING PASTOR
"Sources also report that authorities are attempting to charge the pastor for the cost of the machinery used for the demolition," added VOMC, which closely followed the case. "It is believed this is an attempt to show that the action was not in violation of religious freedom."
Footage emerged of the demolition, filmed by Alain Toledano, a human rights advocate and prominent pastor from another church. Police took him into custody, along with two other members of his church, Christians said. They were detained for nine hours before being released.
The case has underscored concerns that despite the government's pledged reforms, devoted Christians remain a target in the Communist-run island.
Miguel Diaz-Canel became president in April 2018 in a handover ending six decades of rule by the Castro family.
He has promised to maintain the island's one-party atheistic communist system after being chosen president by Parliament.