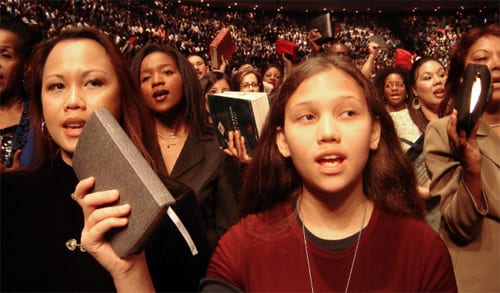 By Stefan J. Bos, Chief International Correspondent BosNewsLife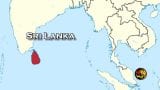 COLOMBO, SRI LANKA (BosNewsLife)– A Pentecostal congregation in Sri Lanka's North Central Province has been told to end worship services because Buddhist monks oppose its activities, Christians told BosNewsLife.
The troubles reportedly began October 18 when police arrived at the end of a Sunday prayer service of the Assemblies of God church in Bakamuna. "The pastor and one of his congregation members were taken to the police station where eight Buddhist monks were awaiting them," said advocacy group Voice Of the Martyrs Canada (VOMC).
"The Officer-in-Charge (OIC) chastised the pastor for continuing worship activities despite opposition from monks in the village. The pastor was then ordered to cease all church operations immediately," VOMC added.
The pastor's name was not revealed apparently amid security concerns. VOMC told Worthy News that when the pastor asked to be given the demands in writing or charges to be filled officially, "the OIC refused."
"Before being released, the police seized a list containing the names of all the congregants," VOMC said. The document had been intended for tracing possible carriers of the COVID-19 virus amid an ongoing pandemic in the Asian nation.
MORE PRESSURE
The pressure came after another church in the town of Nawalapitiya in Central Province was visited by police on September 17, VOMC investigators said. The officer questioned the pastor about the church's registration status and the total number of members, Christians said.
Churches in Sri Lanka frequently encounter questioning and harassment from authorities, according to Christian rights activists. Several churches were closed or attacked in mainly rural areas, and Christians have been assaulted, several sources confirmed.
Among those suffering the most severe persecution are Christian converts, said advocacy group Open Doors in a recent assessment.
"Believers from Buddhist or Hindu backgrounds face harassment and discrimination from their families and communities. They are pressured to recant their new faith, as converting is regarded as a betrayal of their ethnicity," Open Doors stressed.
The harassment added to concerns among minority Christians in this Buddhist majority nation of 23 million people. Christians still recall deadly attacks in April 2019, when 253 people were killed and at least 500 people wounded in a series of bomb attacks by Islamic militants on churches and hotels on Easter Sunday.
Intolerance is fueled because most state schools do not teach Christianity as a subject, Christians suggest. "Christian schoolchildren are forced to study Buddhism or Hinduism," Open Doors explained.