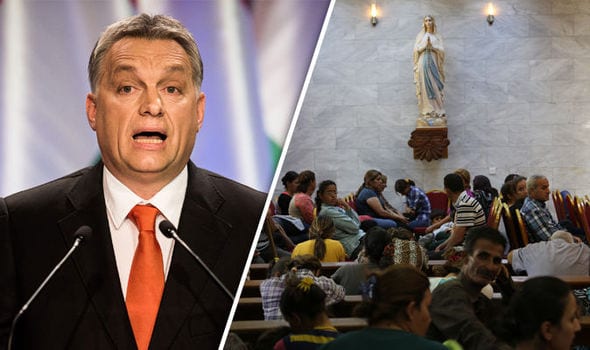 By Stefan J. Bos, Chief International Correspondent BosNewsLife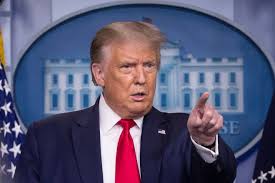 BUDAPEST, HUNGARY (BosNewsLife)– Hungary, where believers suffered under communism, has praised "the Trump administration" for raising the issue of persecuted Christians amid concerns about terror attacks.
"Had U.S. President Donald Trump not put this issue on the international agenda, then countries committed to protecting Christian communities could not have been as successful," said Hungary's Foreign Minister Péter Szijjártó.
Minister Szijjártó, whose nation dropped communism three decades ago and now promotes Christianity, spoke at this week's online gathering of the U.S.-led International Religious Freedom or Belief Alliance.
Without naming apparent president-elect Joe Biden, the minister said he "hopes cooperation between Hungary and the U.S. protecting Christian and other religious communities would continue."
Szijjártó mentioned Secretary of State Mike Pompeo, who on Tuesday met with the Istanbul-based spiritual leader of the world's Orthodox Christians during a short trip to Turkey.
MEETING PATRIARCH
Pompeo spoke with Ecumenical Patriarch Bartholomew I, the leader of some 300 million Orthodox Christians, at a time of American-Turkish tensions.
Turkey claims it protects citizens' rights to freely practice their religions despite criticism, including from Pompeo, for reconverting Istanbul's landmark Haghia Sophia into a mosque.
The Turkish government ignored calls for the former cathedral to be kept as a museum to recognize Istanbul's multiculturalism.
Rights groups also expressed concerns about ongoing, sometimes deadly, attacks against individual Christians and church leaders in Turkey.
In Budapest, Szijjártó said supporting persecuted Christians comes as the world faces "great challenges" such as the coronavirus, terrorism, and migration.
REFUGEES CONTROVERSY
However, while Hungary was one of the first countries to set up an office dedicated to Christian persecution, the right-wing government has been reluctant to accept refugees.
Instead, Szijjártó questioned the European Union's migration policy.
"We in the European Union have sad experiences when it comes to the massive migratory flows and the enormous risks they involve," he said. He referred to recent terrorist attacks in France and Austria.
Szijjártó stressed that "unfortunately Europe had to face anti-Christian ideologies and attacks becoming increasingly accepted by the "liberal mainstream." He said terrorist groups "forced peaceful people to leave their homes" and warned that "uncontrolled migration flows made it easier for terrorists to move around the world freely."
Rights groups say that government rhetoric has made it difficult for genuine Christian refugees to receive shelter in Hungary, an EU member state.
Szijjártó countered that Hungary's government "helped more than 100,000 persecuted Christians in 27 countries to stay in their place of birth in the Middle East, Africa, and Asia through a scheme dubbed Hungary Helps." He noted that Hungary allocated 44 million dollars towards rebuilding churches, accommodation, education, and health infrastructure in these nations.