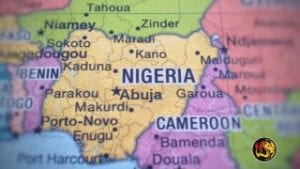 By Stefan J. Bos, Chief International Correspondent Worthy News
ABUJA, NIGERIA (BosNewsLife)– Islamic militants have released a Nigerian pastor who they threatened to kill unless their demands were met, security sources said. Bulus Yikura of the Church of the Brethren in Nigeria (EYN) was held captive since December 24, 2020.
Militants of terror group Boko Haram freed the pastor on Wednesday – just as the deadline for their ransom demands passed and he was to be executed. Reporters heard the pastor saying, "I thank God, I thank God" after he was whisked away by security forces.
He was moved to the office of Nigeria's domestic intelligence service known as the State Security Service in Borno following his release, witnesses said.
Family members and the EYN church were reportedly negotiating the release of the abducted pastor since last week. It wasn't clear what had been agreed and how much was paid.
Islamist militants abducted the pastor on Christmas Eve during a deadly raid on the mainly Christian village of Pemi, about 20 kilometers (12.5 miles) from the town of Chibok.
At least 11 people were killed in the violence, Christians said. According to Christian aid workers familiar with the situation, the gunmen also murdered five Christians abducted in the region as a so-called "Christmas present," according to Christian aid workers.
SEVERAL VIDEOS
Since his abduction, the pastor appeared in three videos released by Boko Haram in which he pleaded to authorities and Christians to intervene. "I'm calling on President Muhammadu Buhari and the governor of Borno to help me. Because I have been given a one-week ultimatum today, February 24," Yikura said in the most recent known video.
"If you want me alive, I beg you in your capacity as president, the governor, and our local government chairman to save me from this suffering," he added.
"Please pray for me," the pastor pleaded. "Today is the last day I will have the opportunity to call on you in your capacity as my parents and relatives in the country. Anyone who has the intention should help and save me. Please release me from this pain."
While he saw his release as an answer to prayers, other church leaders were killed in captivity. In January, another EYN leader, Lawan Andimi, who Boko Haram also abducted, was beheaded despite his pleas in a video to the government to secure his release.
The Christian Association of Nigeria (CAN) declared three days of prayer and fasting at the time and called the "brutal murder" of Andimi "a shame to the Nigerian government."
Last year at least 3,530 Christians were killed in Nigeria, up from 1,350 in 2019, according to the latest World Watch List of advocacy group Open Doors. Many of the attacks have been linked to Islamist militants and like-minded criminal groups.