By Stefan J. Bos, Chief International Correspondent BosNewsLife
ASM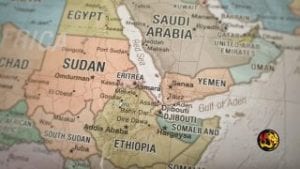 ARA, ERITREA (BosNewsLife)-– Dozens of Christians detained in Eritrea for unauthorized worship have been released, but many other believers remain jailed, Christians say.
Among those released in recent weeks were 14 Christian men after four years' detainment in the Nakura prison, Worthy News learned. The men were part of a large group arrested in the summer of 2017 on direct orders from Eritrea's hardline President Isaias Afewerki, Christians said.
"As is typical in Eritrea, no reason was given for the releases, and none of those released had ever faced trial," added advocacy group Voice Of the Martyrs Canada (VOMC). "It is believed that there are a total of 12 Christian men remaining imprisoned in Nakura to date."
Separately 23 women detained this month at a prayer meeting in Asmara, the capital, were unexpectedly released, well-informed Christians told Worthy News. "In a surprising move, all but one of the Christians arrested in Asmara were released on April 11," VOMC explained. The one Christian still in custody from the recent Asmara arrest is male, according to well-informed Christians.
But 12 other believers detained around the same time in the city of Assab remain in custody, Christian rights activists cautioned. VOMC expressed concern saying the Assab Christians are held in a prison that is "infamous" for its harsh conditions.
HELD WITHOUT CHARGE
"Typically, believers who have been arrested in Eritrea are held without charges against them. And not permitted any legal representation, for extended periods of time, sometimes many years," VOMC added.
Under Eritrean President Afwerki, Christians gathering outside state-approved churches faced increased pressure.
In May 2002, Eritrea introduced a registration policy that effectively outlawed all religious practices not affiliated with the Catholic, Evangelical Lutheran, or Orthodox Christian denominations and Sunni Islam.
But even within the recognized churches, Christians have been targeted, including former Muslims who converted to the Christian faith, BosNewsLife established.
Thousands of people have fled the autocratically-ruled African nation in recent years.