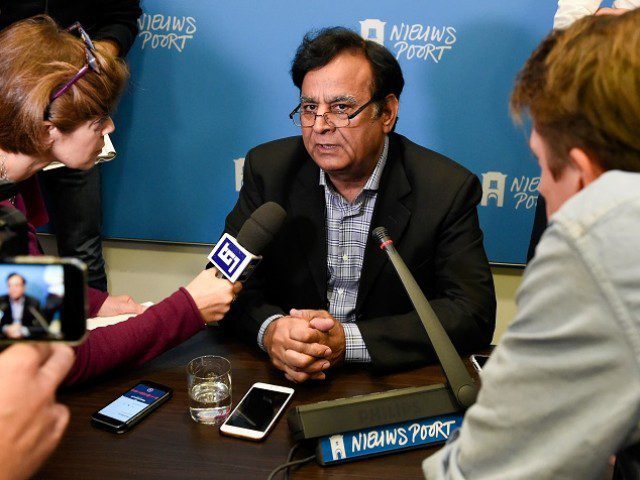 By Stefan J. Bos, Chief International Correspondent BosNewsLife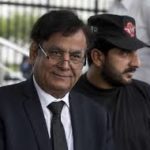 BRUSSELS/ISLAMABAD (BosNewsLife)– Lawyer Saif-ul-Malook, who prevented the execution of a Pakistani Christian woman, has been nominated by several European Parliamentarians for a top rights award. Legislators say the lawyer should receive the Roosevelt Four Freedoms Award for his courage in defending Asia Bibi, who faced the death penalty in Pakistan on charges of blasphemy against Islam.
In November 2018, he fled Pakistan because of death threats from Islamists after Pakistan's Supreme Court decided to acquit Bibi from all accusations of blasphemy.
When the Supreme Court decided to review the acquittal, Saif-ul-Malook returned to Pakistan to represent Bibi. "The courage Saif has shown in the whole case is remarkable," said Dutchman Peter van Dalen of the ChristianUnion-SGP faction in the European Parliament. His office told BosNewsLife that several other European lawmakers also nominated the lawyer including Manfred Weber, the chairman of the influential European Peoples Party, and other parliamentarians.
The Roosevelt Four Freedoms Awards are presented annually to those showing a significant commitment to one of four principles proclaimed by late U.S. President Franklin D. Roosevelt as essential to democracy: 'freedom of speech and expression,' 'freedom of worship,' 'freedom from want' and 'freedom from fear.'
SPECIAL PRIZE
The prize is given in alternate years in New York City by the Roosevelt Institute to Americans and in Middelburg, The Netherlands, by the Roosevelt Foundation to non-Americans. Legislators nominate Saif-ul-Malook under the 'freedom of fear' category because of "the great courage" he showed while defending Bibi, explained Van Dalen. "Despite the tensions surrounding the case and the threats to himself and his family, Saif-ul-Malook stood firm. He ensured that Asia Bibi had a strong defense", Van Dalen  said in a statement.
Van Dalen described the lawyer as "a modern-day Good Samaritan and an example of how we can help each other regardless of differences in our religions or beliefs" and added that it "is an honor to represent him for this prize."
He was last year among those greeting Saif-ul-Malook at the airport when the lawyer arrived in The Netherlands. Van Dalen had been advocating Bibi's case and arranged essential meetings between the lawyer and various European government officials.
It was not immediately clear when and if the lawyer will be able to receive the Roosevelt Four Freedoms Award. But the announcement comes amid mounting pressure on Pakistan to allow Bibi and her family to leave the country and to secure the safety of her lawyer and his loved ones. In November, Canadian Prime Minister Justin Trudeau confirmed that his country was in talks with Pakistan about helping Bibi.
WELL CONFRONTATION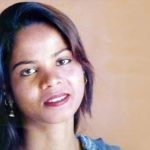 Bibi's ordeal began in 2009 when two fellow Muslim farm workers refused to drink from the same container as the Christian woman. During the confrontation, she reportedly said: "Our Christ sacrificed His life on the cross for our sins…Our Christ is alive."
Soon after, Bibi was accused of "insulting Prophet Muhammad" and "of contaminating" the well by Muslims.
In 2010, a lower court eventually sentenced her to death by hanging. After years of delays, the court confirmed the sentence in October 2014. The Christian mother-of-five appealed, and nearly two years later she was to appear in front of Pakistan's Supreme Court. But the appeal was adjourned amid pressure from angry Muslims who packed the courtroom to demand her execution.
Her conviction was eventually overturned in October 2018, prompting protests from religious hardliners calling for her death and demanding that the government prevent her from leaving Pakistan. Bibi has been in hiding since the Supreme Court freed her in October, after eight years on death row. She has always denied committing blasphemy.
DANGER REMAINS 
Bibi and her lawyer, as well as family members and friends, remain in "great danger," Christians and activists say.
The case of the middle-aged woman isn't the only challenge facing minority Christians in Pakistan, a heavily Islamic nation.
Salmaan Taseer, the governor of Punjab province, was killed in 2011 after he visited Bibi in jail and criticized Pakistan's blasphemy legislation. In that same year militants also shot and killed Pakistan's Minister for Minorities Shahbaz Bhatti, a Christian, who also supported Bibi's case, challenged the blasphemy laws and demanded more rights for minority Christians.
More than 60 people, including Christians, have reportedly been killed in Pakistan after being accused of blasphemy since 1990. Christians comprise roughly 3 percent of Pakistan's 205 million people.