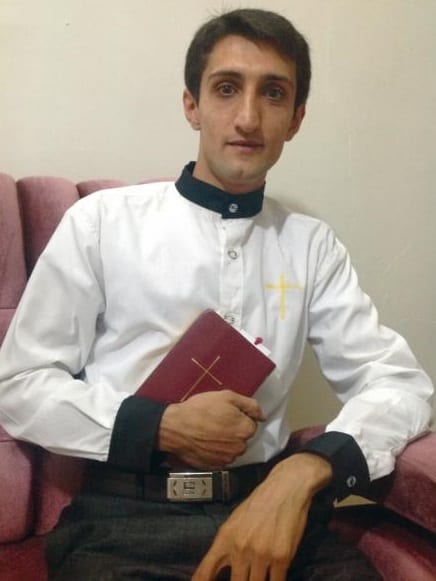 By Stefan J. Bos, Chief International Correspondent BosNewsLife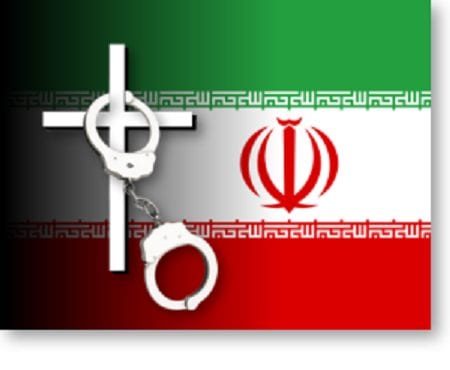 TEHRAN, IRAN (BosNewsLife)– A former Muslim who turned to Christianity has been released after spending most of the past decade in Iranian prisons for his Christian activities, BosNewsLife learned.
Ebrahim Firouzi, who is in his 30s, left Rajaei Shahr prison in the city of Karaj over the weekend after spending some six years behind bars, local Christians, and family members confirmed. Several sources cautioned that he will soon begin to serve two years' internal exile in Sarbaz at the border with Pakistan.
But his problems with Iranian authorities already began in January 2011 when the young man was accused by prosecutors of evangelizing, apostasy, and association with outside groups.
He was interrogated and held in Ghezel-Hessar prison in Karaj for 154 days before being released conditionally, according to Christians familiar with the situation.
In March 2013, Firouzi was reportedly detained again, when four plainclothes security agents raided his office. He was held for 53 days in the notorious ward 209 of Evin prison in Tehran. Christian activists said that during that time, he was subjected to "intense interrogation" for ten consecutive days.
SENTENCED AGAIN
After being temporarily released on bail, he was sentenced by an Iranian court to one year in prison and two years' internal exile in Sarbaz on what his friends view as trumped-up charges.
Iranian authorities claimed he was responsible for "propaganda against the Islamic regime, evangelism, contact with anti-Islamic agents abroad, and running a Christian website."
After completing his sentence, he was kept in detention and eventually sentenced to another five years imprisonment on charges of "actions against national security," "being present at an illegal gathering," and "collusion with foreign entities."
During his struggles, he declined offers by authorities to avoid more sentences by returning to Islam, according to Iranian Christians familiar with the circumstances.
Personal hardships accompanied his imprisonment. In December 2018, while he was still in prison, his elderly mother, Kobra Kamrani, died of cancer. The frail woman, who was visually impaired,  had appealed in emotional messages for her son to be allowed to visit her on compassionate grounds. She said she was too sick to go to meet him in prison.
VIDEO MESSAGE
"In July 2016, she sent a video message to court officials appealing for them to handle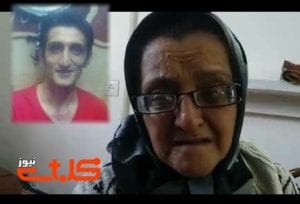 her son's case fairly and to release him," recalled Irish charity Church in Chains.
"Crying as she delivered her message, she said that because of her disability, she was not able to go from court to court to follow the case, nor to visit her son in prison. She also said she believed the stress of not seeing Ebrahim was the major cause of her cancer," the charity added.
But Iranian officials declined her request, several sources said. Also, Ebrahim Firouzi was not permitted to attend her funeral. Uncertainty remains about surviving family members. "Ebrahim Firouzi was the breadwinner for his mother and sister, and without him, at home, they struggled. His younger brother helped to care for their mother," said Church in Chains.
Following his release, prison authorities reportedly wanted to send him to exile immediately. He was eventually allowed temporary freedom "to sort out personal affairs," including retrieving personal documents still held by Iranian security services, Christians said.
In a message released by advocacy group Middle East Concern (MEC), the Christian convert said he is "in good health" and has been "very happy to receive calls from friends."
He requested prayers for a friend in prison "with urgent needs" and for himself. He reportedly said he needed prayer, "especially for patience," when he feels "upset and angry."
HUNGER STRIKES
During his time, he held several hunger strikes to protest conditions.
Iranian Christians said they are "are thankful" for his release. They also requested prayer that he "will enjoy the opportunity to meet with family and friends before leaving for exile in Sarbaz."
MEC, which advocates for Iranian Christians, told BosNewsLife that local believers also asked prayers that his "friend will have his needs met by God and that Ebrahim will have patience and God's peace when he feels upset."
The Christians also wanted prayers that he "will be able to find a place to rent and work in Sarbaz and that God will make it a place of blessing." They added it was crucial that "All Iranian Christians held in prison on charges related to their faith will be encouraged and held in prayer."
Christians are behind bars in several prisons as part of what activists view as a broader crackdown on devoted Christians in the Islamic nation. Apostasy and spreading Christianity often lead to long prison terms and possibly a death sentence in Iran.
Last month an Iranian court sentenced a pastor and eight fellow members of the prominent evangelical Church of Iran movement to long prison terms for leaving Islam. Despite these difficulties, mission groups suggest there are at least an estimated 360,000 Christians in the country.
They include many former Muslims seeking freedom from strict Islamic rules.