By Stefan J. Bos, Chief International Correspondent BosNewsLife reporting from Budapest, Hungary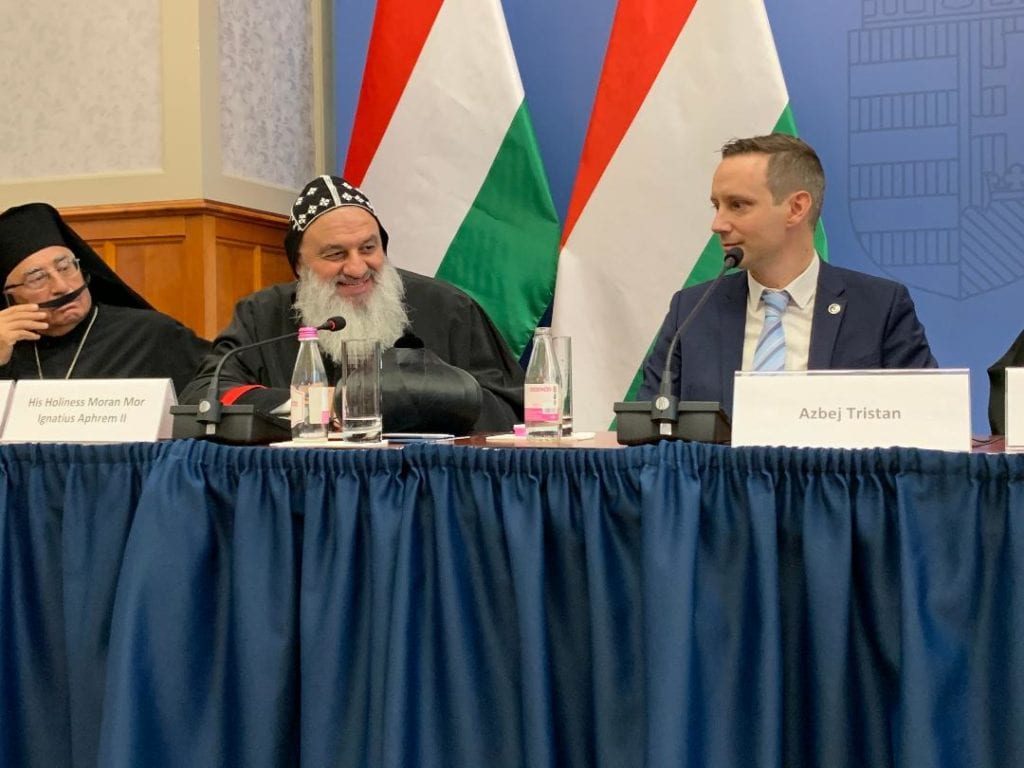 BUDAPEST, HUNGARY (BosNewsLife)– Hungary says it's setting up an international alliance of governments to support persecuted Christians in especially the Middle East, Africa, and other areas. The announcement came a day before Hungarian Prime Minister Viktor Orbán and Russian President Vladimir Putin were to discuss the issue in Budapest with Middle East church leaders. 
Hungary's state secretary, for the aid of persecuted Christians, Tristan Azbej, said the international effort is urgently needed. Azbej, who supervises the 'Hungary Helps' program, told BosNewsLife that Christians are now the most persecuted people in the world.
He confirmed that Hungary wants to set up an international alliance to help Christian believers and other faith minorities during an upcoming conference late next month. "We have an aim of collecting and mobilizing governments on one platform. That would coordinate its efforts to help the persecuted Christians of the Middle East, Africa, and also other minorities who are persecuted for their religion and belief," Azbej explained. 
Hungarian government officials also cited the blasphemy-against-Islam charges hundreds of Christian children and adults reportedly face in Pakistan as another example of persecution.
"When we are talking worldwide Christianity, there are more than 245 million people who are either persecuted by genocidal attacks or discriminated by law or by social pressure in the world. So, 245 million creates it as one of the most important and the gravest human rights crisis of our time," the state secretary added. 
THOUSANDS KILLED
The figures showed that 1 in 9 Christians globally experience 'high' levels of persecution, many of them in the Middle East and Asia. Last year alone, "4,136 Christians were killed for faith-related reasons," said Open Doors advocacy group in its World Watch List 2019 of 50 nations where Christians are persecuted.
"On average, that's 11 Christians killed every day for their faith."
Additionally, "2,625 Christians were detained without trial, arrested, sentenced and imprisoned" in 2018, and "1,266 churches or Christian buildings were attacked."
Azbej said the issue would run high on the agenda Wednesday, October 30, during talks in Budapest between Hungarian Prime Minister Orbán and Russian President Putin.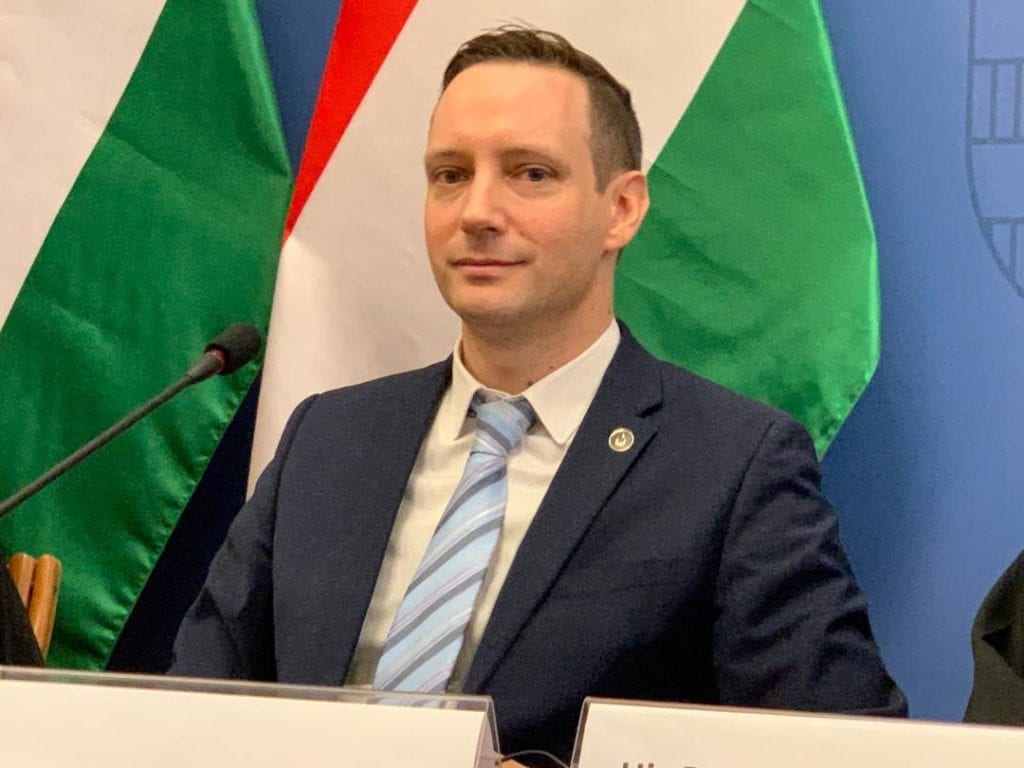 Both leaders will also meet the Middle East church leaders, he added. "This opportunity of President Putin having high-level meetings in Budapest provides the graved opportunity to introduce our partners as the leaders of the persecuted Christian churches of the Middle East. We can also show our humanitarian model and perhaps see what can be done either from the Russian Federation or the Russian Orthodox Church," Azbej said.    
The Hungarian government is already coordinating efforts with the United States and Poland. It also seeks cooperation with other countries of Central and Eastern Europe such as the Czech Republic and Slovakia. Hungary says the move is also aimed to help persecuted Christians to stay in their own countries rather than emigrate to Europe. 
Azbej conceded that Prime Minister Orbán faces criticism over his "tough migration policies." But he called the government strategies the best way to preserve the Christian communities in the Middle East and elsewhere. 
Hungary spent tens of millions of dollars on humanitarian aid, including such as rebuilding hospitals, schools, and churches in war-torn Syria and other nations, he said. He stressed that he had personally visited several countries where Christians face persecution. 
AID WELCOMED 
The aid, distributed through the Hungary Helps program, was welcomed at a gathering in Budapest Tuesday, October 29, attended by crucial church leaders representing Catholic, Orthodox and other Christians in the Middle East.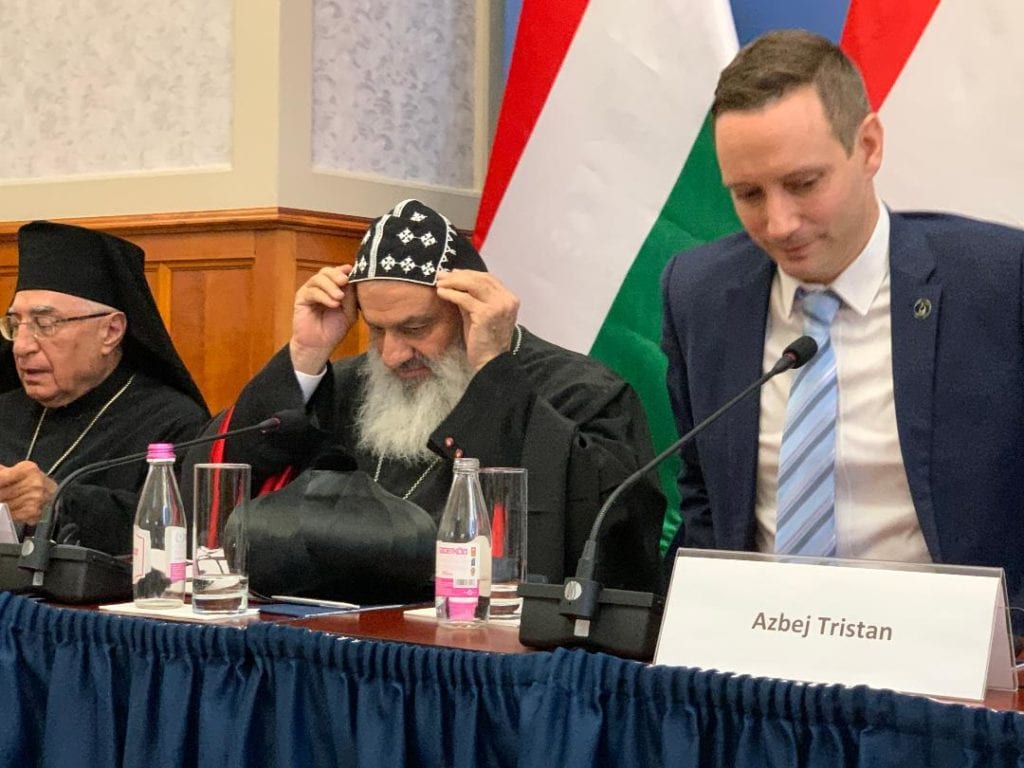 Patriarch Ignatius Aphrem II of the Syriac Orthodox Church saw that Christians feel alone amid ongoing violence that even killed infants. "Many times, we feel we are abandoned as Christians of the Middle East. We feel that we have no friends. That nobody cares about us," he said.
"We have seen throughout these years of war that countries and governments are most interested in their interests about imposing their ideas and their agendas. But they don't want to care about the people," the patriarch stressed. 
He cited plans by the United States to protect oilfields in Syria as examples of such alleged egocentric behavior.    
The patriarch and other church leaders warned there is little time to prevent the extinction of Christian communities in the Middle East. Most Christians have fled the troubled region amid attacks by Islamic State and other extremist groups.
Listen to the shorter version of BosNewsLife's News Story via Vatican News