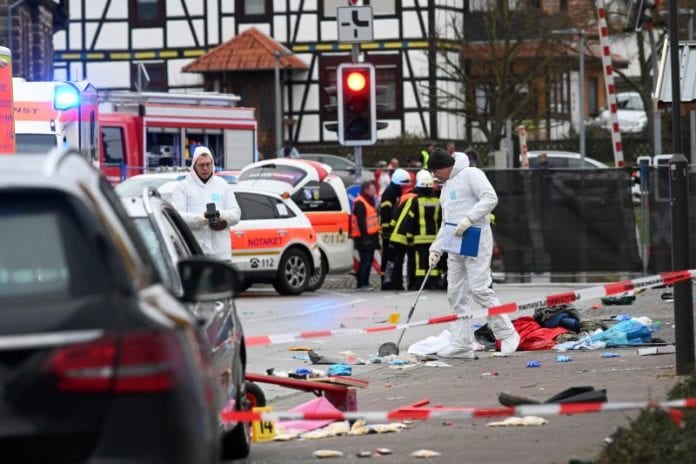 BosNewsLife WORLD WATCH
Listen to this BosNewsLife News story via Vatican Radio:
By BosNewsLife News Center with reporting by BosNewsLife's Stefan J. Bos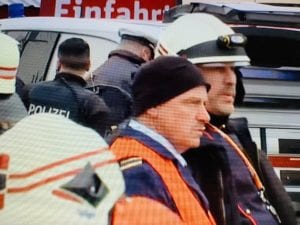 BUDAPEST/BERLIN (BosNewsLife)– At least 35 people, around half of whom are children, remain hospitalized a day after a man drove his car into a crowd celebrating Carnival in central Germany. Police continue to look for a motive for his action, which shocked the small town of Volkmarsen
People were seen entering a church. Nearby, forensic investigators and a special police unit were on the site where the celebration turned into horror. It was here where a car plowed into a carnival crowd in this western German town of Volkmarsen. Scores of people were injured in Monday's incident. Emergency services tried to help the victims, including children. Firefighters, police officers and forensics are now trying to gather evidence at the taped-off crime scene.
Police say the driver, a 29-year-old German man from the area, was also injured. He is reportedly in the hospital with serious head injuries. Police spokesman Henning Hinn told reporters that dozens of people remain in hospital, several of them with serious injuries.   "For the moment, 52 people are being injured. Thirty-five of those injured are receiving inpatient treatment," he said.
"Seventeen patients could have already left the hospital for outpatient treatment.
Eighteen children are among the injured," Hinn stressed, adding that "the youngest kid is just three years old." He said some of the victims had been seriously injured, and danger to life "cannot be ruled out."
The spokesman explained that for now, the motive of the perpetrator "remains currently unclear." He asked people to get information on the incident from "confirmed sources rather than rely on what he calls fake news from social media platforms."
Hinn also confirmed that a second person had been arrested for allegedly filming the incident. Residents are in shock. "The whole thing is unbelievable for us, [we are] thinking about the people that got hit and were harmed," said resident Tobias Scherf.
MIRACULOUS ESCAPE
"We could have been hit; we were perhaps 15 meters behind or 10 meters. That means that if we had gone up there five minutes earlier, one of our kids could have been harmed," he recalled.
"We also know many of the people who were injured. And we are mourning them and joining them at this time. We are happy, well maybe not happy, but relieved that our kids and family are unharmed, but the pain is extreme," Tobias added.
Authorities believe the attack involving a silver Mercedes station wagon was intentional. The crash in Volkmarsen, a town of about 7,000 near Kassel, about 280 kilometers (175 miles) southwest of Berlin, came at the height of Germany's celebration of Carnival.
Police said all carnival events across the Hessen region were canceled on Monday after the incident in Volkmarsen as a precaution.
The attack came just days after Germany mourned those killed last week by a man suspected of having racist motives. He shot dead nine people in shisha bars in the German town of Hanau before killing himself and his mother.