By Stefan J. Bos, Chief International Correspondent BosNewsLife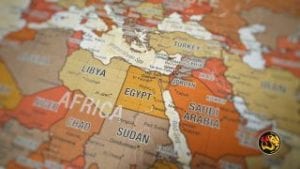 CAIRO, EGYPT (BosNewsLife)– Egypt's government has recognized an additional 70 churches, but minority Christians fear more violence and threats in this mainly Muslim nation.
The decision by a government committee lead by Egyptian Prime Minister Mostafa Madbouly rose the total of churches legalized from 2016 to 1,638, BosNewsLife learned.
However, rights group Christian Solidarity Worldwide (CSW) said joy over these developments was tempered by the detention of more than a dozen Christians last week.
Some 14 Christians, including the local priest and four women, were reportedly arrested in northern Egypt when trying to stop the destruction of a church.
The clashes happened Wednesday, May 20, while authorities demolished a church building in the Koum Al-Farag area of Al-Behera governorate, CSW said.
The building had been used for worship purposes for 15 years, CSW added. Authorities reportedly demolished the church after local Muslims objecting to Christian worship built a mosque near the building. Under ancient Islamic regulations, churches are prevented from formal recognition or displaying Christian symbols next to a mosque.
MORE CONSTRUCTION
Recently, two additional floors had been constructed to accommodate the growing church congregation, which sparked sectarian tension, according to Christians familiar with the situation.
"To prevent further escalation, local authorities demolished both the church building and the mosque that was built next to it," CSW explained. It was not immediately clear what charges those detained in the upheaval would face.
CSW's Chief Executive Mervyn Thomas said his group welcomes the legalization of churches but condemned the destruction of the church and mosque in Koum Al-Farag. "This is not an effective way of addressing sectarian tensions," he stressed.
Besides sectarian incidents, CSW also noted ongoing kidnappings and forced conversion of Christian women. That has overshadowed talks between Islamic and Christian officials in Egypt on ending religious tensions. On May 1, the Coptic Orthodox Parish of Al-Manofyia reportedly withdrew from a civil society initiative to end sectarian incidents after a recent kidnapping.
The parish condemned religious and political leaders over the perceived lack of action in the abduction of Rania Abdul-Masseih Halim, a young Christian woman who disappeared on April 22.
VIDEO FOOTAGE
She later reappeared in a video in which she claimed to have converted to Islam and no longer wanted anyone to search for her. Her family believes she spoke under duress, CSW said.
Christian advocacy group Open Doors suggested that ongoing anti-Christian incidents come as Egypt's "majority Islamic culture regards Christians as second-class citizens."
Religious freedom for Christians "is not fully guaranteed, and the self-proclaimed Islamic State [group] has vowed to wage war against Christians in Egypt," Open Doors added.
Egypt's Christians, many known as Copts, comprise at least 10 percent of Egypt's roughly 104 million people, according to the U.S. Central Intelligence Agency (CIA).
Open Doors has higher estimates saying the number of Christians is around 16.3 million, roughly 16 percent of the population.